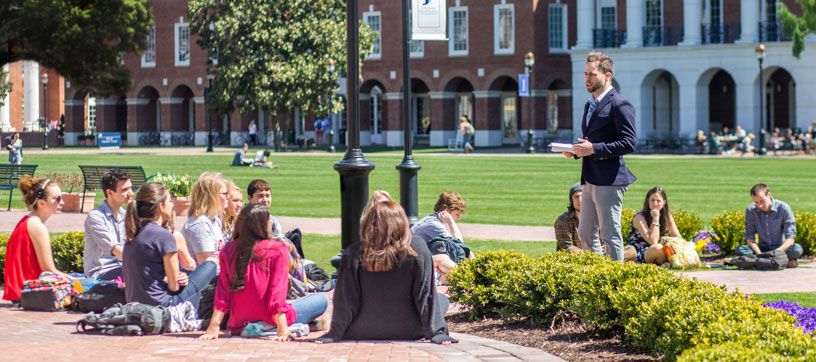 Academics
Many of the top careers today didn't exist 20 years ago. Studying the liberal arts and sciences provides a breadth and depth of knowledge that will prepare you to take advantage of any opportunity that presents itself in today's global marketplace.
Through Christopher Newport's rigorous curriculum you will learn how to think critically and communicate effectively while developing the tools and skills that will serve you for a lifetime.
Small class sizes give you direct access to experts in their fields – teacher-scholars who provide outstanding instruction, conduct groundbreaking research, and publish noteworthy books and papers. Our professors' passion is teaching, and you'll enjoy the intellectual challenge of working alongside them on exciting projects.
We also offer excellent graduate programs that advance intellectual and professional development in areas important to our region.