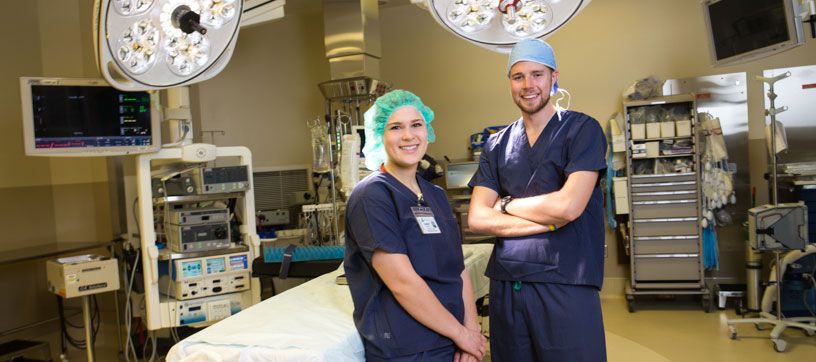 Pre-Med and Pre-Health Programs
Medical schools and other graduate programs in the health professions seek applicants with a well-rounded college education. The Pre-Med and Pre-Health Program at Christopher Newport is an advising track that helps students in any major prepare for graduate school. We have the expertise and resources to help you get into to your professional school of choice – from academic and career advising to mentoring, clinical internships, workshops, and seminars.
Best of all, you'll be eligible for early acceptance to Eastern Virginia Medical School or Edward Via College of Osteopathic Medicine (VCOM). Students who are accepted early to VCOM do not have to take the Medical College Admission Test. In addition, students interested in physical therapy who excel at Christopher Newport are eligible for guaranteed admission at Old Dominion University.