Research Spotlight: Elizabeth Cloude
Elizabeth Cloude co-authored a study in Cognitive Development.
  Wednesday, March 28, 2018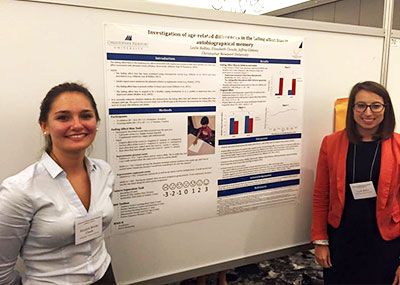 Name
Elizabeth Cloude
Major
Psychology
Graduation Year
2016
Faculty Mentor
Dr. Leslie Rollins, Psychology
Elizabeth Cloude co-authored "Affective change greater for unpleasant than pleasant events in autobiographical memory of children and adults: A retrospective study" in Cognitive Development. She is a PhD student in the Applied Cognition and Human Factors Program at North Carolina State University.