The Reiff Center seeks to raise awareness of the horrors of genocide, human rights violations, and conflict and to study ways in which to overcome these scourges by examining the international and national application of human rights, conflict resolution, and peace studies. To this end, the Reiff Center sponsors educational programs, curricular development, conferences and public events, service and leadership opportunities, and research for affiliated faculty and students.
Goals
As a non-partisan Center, the Reiff Center builds upon CNU's liberal arts mission. The Center's goals and activities include:
enhancing CNU's undergraduate curriculum in human rights, genocide studies, conflict and peace studies, and conflict resolution, including study abroad trips and service learning.
supporting undergraduate and faculty scholarship in the aforementioned areas.
organizing conferences and public events designed to raise awareness of the horrors of genocide, conflict and human rights violations as well as the ways to overcome these issues.
finding ways to increase student engagement beyond the academic curriculum through internships, volunteer opportunities, and research projects.
Meet our Staff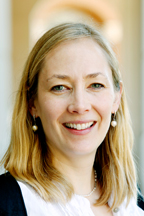 Director
Dr. Tina Kempin Reuter is Associate Professor of International Relations and Comparative Politics in the Department of Government at Christopher Newport University. Dr. Kempin Reuter's research focuses on human rights and human rights violations, ethnic conflict and genocide studies, and conflict and conflict management with a focus on Europe and the Middle East. She holds a Ph.D. in International Relations and International Law and an M.A. in Contemporary History, Economics, and International Law from the University of Zurich, Switzerland. She was formerly associated with the Solomon Asch Center for the Study of Ethnopolitical Conflict, University of Pennsylvania/Bryn Mawr College, the Institute of Public International Law at the University of Zurich and the Center for Security Studies at the Swiss Federal Institute of Technology. She is the author of numerous publications in her field and has been awarded multiple prizes and grants to expand her research and teaching.
Contact: Email tina.reuter@cnu.edu or phone 757-594-7821
Reiff Center Interns
Spring 2014 Interns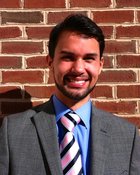 Keenan Angel is a senior at CNU, from Bedford, Virginia. He is graduating in the spring of 2014 with a Bachelor of Arts in Political Science and a Minor in Leadership Studies. During his time at the university, Keenan has been member to various organizations including University Sounds, Kappa Sigma Fraternity, Hero Campaign, and STAND. In addition to working for the Reiff Center, Keenan has also worked for the Paul and Rosemary Trible Library and as an Administrative Assistant to the Department of Government.  In the future, Keenan plans to attend Graduate School to study Arabic or International Relations with intentions to pursue a career in Foreign Service.
"I sought out the Reiff Center because I believe that it possesses the potential to make a true impact, not only on the student body, but also beyond the bounds of the university. There should be more dialogue about the triumphs and horrors surrounding Human Rights and Conflict Resolution and what actions we can take as students; this center gives us that opportunity."
Contact: keenan.angel.11@cnu.edu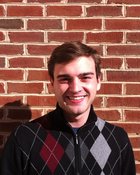 John D'Angelo is a Junior at Christopher Newport University. He is working towards a BA in Government and a Minor in Leadership Studies. He is a member of the Canon Scholarship Program and the Honors Program at CNU. Moreover, he is Vice President of United Campus Ministries and a member of CNU's Model International.
"I am so excited to work with the Reiff Center, as I believe in the importance of incorporating human rights into conflict resolution. The world is still a dark place for many persons, and the Reiff Center provides a unique path to a more peaceful and prosperous Earth."
Contact: john.dangelo.12@cnu.edu