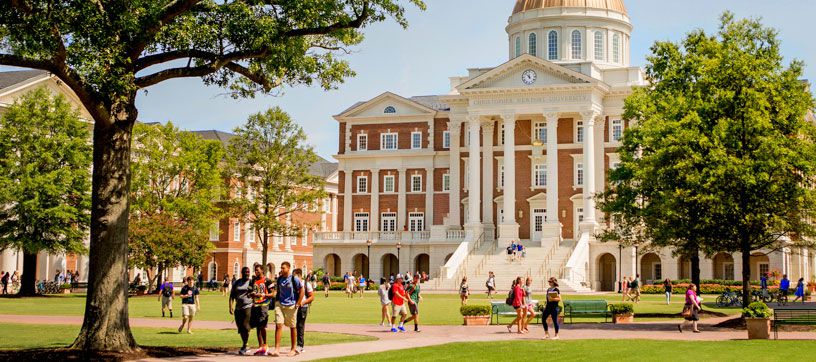 Who We Are
A college education starts in the classroom, but that's only the beginning.
Christopher Newport is different than many other schools because we care about minds and hearts. We seek to form good citizens and leaders.
We study the liberal arts and sciences and emphasize leadership, service and honor. Here you'll learn how to think critically about the issues facing our world, how to write about them effectively, and gain the knowledge and confidence you need to take your place among the leaders of tomorrow. You'll join your classmates in performing tens of thousands of hours of community service each year. And you'll experience the value we place on treating all people with dignity and respect.
Character, honor, integrity. They determine who we are and shape our ability to live meaningful and consequential lives.
You'll get a great education at CNU. Just as important, you'll learn the value of good citizenship and leadership, and graduate empowered to transform the world for the better.
Live a life that matters.