Meet the Dean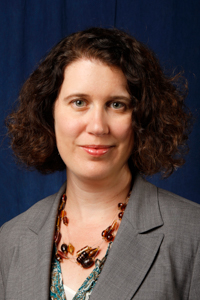 The College of Arts and Humanities is dedicated to understanding the cultural, intellectual, historical and artistic traditions of the world. The College's seven academic departments include:
English
Fine Art and Art History
History
Modern and Classical Languages and Literatures
Music
Philosophy and Religion
Theater and Dance
The College of Arts and Humanities faculty comprises dedicated teacher-scholars and teacher-artists who bring their classrooms and studios alive with their enthusiasm and love for their craft. Our faculty are agents of positive change in the lives of their students, in their academic communities and in the larger community as well.
Students participate in a wide range of intellectual and creative activities both within and beyond the classroom. The college brings in major figures as guest speakers from across the globe. Students are able to participate in choral groups, theatrical and dance performances, and numerous research opportunities with faculty.
We are committed to the values of the liberal arts, as Professor William Cronon writes, "to nurture the growth of human talent in the service of human freedom." Our students learn critical thinking skills, writing and oral communication skills, and a commitment to personal values.
We are thrilled to welcome you to the College of Arts and Humanities!
Jana Adamitis, PhD
Dean, College of Arts and Humanities
jadam@cnu.edu