Lisa Helmi Johanson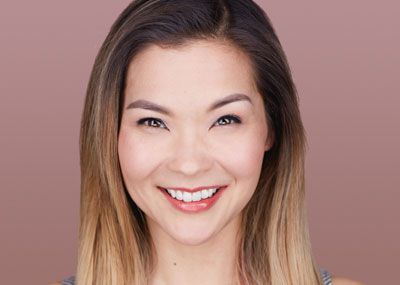 Lisa Helmi Johanson graduated with a BA in music theater and BM in vocal performance. She did her first professional show, "Quilters," with Tidewater Regional Repertory Theatre alongside many TheaterCNU students and faculty. Following that she moved to New York City and booked an Off-Broadway show one month later. With hard work and discipline she honed from her double major at Christopher Newport she went on to do the following:
National/International Tour: "Avenue Q" (Christmas Eve); select New York credits: "Avenue Q" (Ensemble, u/s Christmas Eve, Kate/Lucy, Girl Bear/Mrs. T)
"Women Beware Women" (Red Bull Theater)
"Three Sisters" (Classical Theatre of Harlem)
Rue in "Rescue Rue" (Signature Theater)
Workshops of "August Rush" (Dir. John Doyle)
"Bruce Lee: Journey to the West"
Regional Credits: "Waterfall" (Pasadena Playhouse & 5th Avenue Theatre)
"4,000 Miles" (St. Louis Repertory Theatre, Broadwayworld nomination)
"Taming of the Shrew" (Virginia Stage Company)
"25th Annual...Spelling Bee" (Merry Go Round Playhouse)
Johanson finished a co-production of the new musical, "Waterfall." It is written by the Tony and Academy Award-winning team, Maltby and Shire and co-directed by Tony nominee Dan Knechtges and Tak Viravan. Lisa originated the role of Kumiko Abashi in these two productions.