All Aboard
More information on admitted student events will be available soon. All Aboard events will resume in spring 2023.
Program
Explore programs, campus life and speak with faculty and administrative leaders at this special event just for admitted students.
Registration
Welcome
Robert Lange, Dean of Admission
Co-Curricular Engagement
Dr. Kevin Hughes, Vice President of Student Affairs
The Academic Experience
Dr. David Doughty, Provost
Academic College and School Presentations
Academic Deans:
College of Natural and Behavioral Sciences
College of Arts and Humanities
College of Social Sciences
Joseph W. Luter, III School of Business
Meet and Greet Reception
Who You'll Meet
Dr. David Doughty
Provost
Areas of expertise: High-energy physics, high-speed triggering and data acquisition.
Since coming to CNU in 1984, Dr. Doughty has been instrumental in developing the applied physics major, the graduate program in applied physics and computer science, and the ABET-accredited program in computer engineering. As dean he oversaw the creation of two new life-science majors in cellular and molecular biology and neuroscience, as well as majors in biochemistry and computational and applied mathematics. He has also developed a flourishing research program at Jefferson Lab and involved many CNU students in his work. Dr. Doughty has authored or co-authored more than 100 papers, given talks around the world, and received National Science Foundation grants exceeding $1.7 million.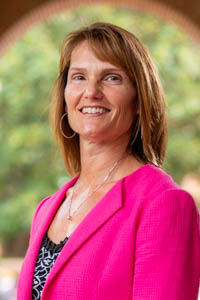 Dr. Nicole Guajardo
Dean, College of Natural and Behavioral Sciences
Areas of expertise: Child development, social cognitive development, parent-child interactions, adult development and aging
Since joining the faculty at Christopher Newport University in 2004, Guajardo has continually engaged in the life of the university. She has served on the Faculty Senate, Undergraduate Research Council, Undergraduate Degrees Committee, Academic Status Committee and as chair of the Department of Psychology. For three years she served as executive assistant to the president for student success, during which she developed and managed Christopher Newport's student success efforts with emphasis on the core advising program, learning communities for first-year students and enhancement of the Center for Academic Success to promote student achievement.
Guajardo became the dean of the College of Natural and Behavioral Sciences in 2013. She has published several articles related to social-cognitive development, presented her research at national and international conferences and serves on the editorial board for the Journal of Experimental Child Psychology.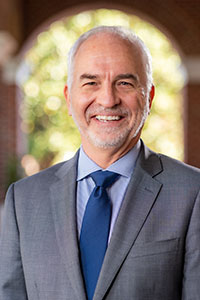 Dr. Quentin Kidd
Dean, College of Social Sciences
Areas of expertise: public opinion and policy, civic participation, race and ethnic politics, Virginia politics and policy
Appointed dean in 2017, Kidd is a professor of political science and director of the Judy Ford Wason Center for Public Policy at Christopher Newport. His teaching and research focuses on American civic and political behavior and politics of the American South.
Kidd's numerous awards include:
Outstanding Faculty Award from the State Council of Higher Education in Virginia
Christopher Newport Faculty Award for Excellence in Scholarship
Christopher Newport Alumni Society Award for Excellence in Teaching and Mentoring.
He also has been named "Professor of the Year" three times by CNU students. Kidd has written or edited five books and appears often on radio and television to discuss politics and public policy.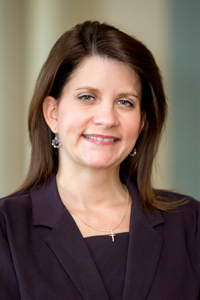 Dr. Lori Underwood
Dean, College of Arts and Humanities
Areas of expertise: Terrorism studies, Kant studies, logic and critical thinking, epistemology, legal reasoning, philosophy of law
Dr. Underwood has held a faculty appointment in the Department of Philosophy and Religious Studies for 17 years, previously serving as department chair. She is recognized for her campus involvement, serving as faculty senator, chair of the Budget Advisory Committee and director of the Canon Leadership Scholars Program. Dr. Underwood became dean of the College of Arts and Humanities in 2013. Along with numerous conference presentations and journal articles, Dr. Underwood has published three monographs and a collection of essays. Her most recent scholarship focuses on cosmopolitanism, religious identity and terrorism. She also serves as series editor for Terrorism Studies, an interdisciplinary series examining the problem of terrorism from a humanities perspective.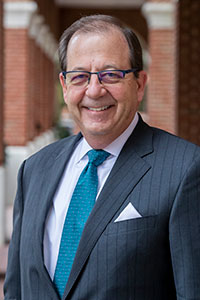 Alan Witt
Dean, Joseph W. Luter, III School of Business
Areas of expertise: Accounting, business consulting
After graduating from Christopher Newport in 1976, Alan Witt began his accounting career with Eggleston Smith before starting his own firm in 1979. Under his leadership, PBMares has grown into one of the top 100 accounting and business consulting firms in the nation with clients both nationally and internationally. He retired as the CEO of PBMares in 2020.
Witt is the chair-elect of the Virginia Chamber of Commerce and serves on the board of TowneBank and as chairman of the board of directors for the Riverside Health System. He has been recognized by the Daily Press as the Citizen of the Year in honor of his leadership and service to our community.