Hampton Roads Social Justice Conference
Welcome to the 2023 Hampton Roads Social Justice Conference
Society's most pressing challenges — from racial justice to economic inequality to climate change and far beyond — have profound implications for creating a more equitable and socially just future for all. Yet all too frequently people and groups from different sectors working on similar issues never have the opportunity for meaningful conversation and interaction with others working on similar justice and equity-related issues.
The purpose of the Hampton Roads Social Justice conference is to facilitate deeper interdisciplinary and cross-sector dialogue amongst researchers, policymakers, nonprofit organizations, community activists, business leaders, and the faith community on the pressing social justice issues present in our world today. Building on the success of last year's conference, this second annual Hampton Roads Social Justice Conference has expanded to three days. It will feature a wide and diverse array of workshops, panels, speakers, and keynote events. Our keynote speakers will be Dr. Cassandra Newby-Alexander, Endowed Professor of Virginia Black History and Culture at Norfolk State University, and community organizer and activist Chelsea Higgins-Wise, Executive Director of Marijuana Justice. Back by popular demand, Cities United will join us for a future-oriented closing plenary on Wednesday afternoon. In 2023 we are also happy to announce the addition of a non-profit fair and poster session during happy hour on Monday afternoon, and thematically-organized networking lunches throughout the conference.
This conference would not be possible without the support of our sponsors, the Hampton Roads Community Foundation, Cities United, and Anthem HealthKeepers+, and the solidarity and vast efforts of all of you who have come from near and far to work toward building a better world together.
| Date | Event |
| --- | --- |
| September 16, 2022 | Call for submissions opens |
| December 23, 2022 | Deadline for submission of proposals |
| January 31, 2023 | Conference schedule announced |
| March 9, 2023 | Early bird registration closes |
| April 5, 2023 | Final registration deadline |
| April 9, 2023 | Pre-Conference Program |
| April 10-12, 2023 | Conference |
Registration is required for all presenters. Each individual must register for the conference separately. Cost includes attendance at all sessions and keynote speakers as well as breakfast, lunch, and coffee on all three days.
Registration
Cost
Early bird registration
closes March 9, 2023
$75
Regular registration
March 10 - April 5, 2023
$100
Student registration
$50
After April 5, participants can register in person, beginning at 8 a.m. on Monday, April 10, on the second floor of the David Student Union at Christopher Newport University.
A block of rooms has been reserved at the Newport News Marriott at City Center. To reserve a room, please either call the Marriott reservation line at (866) 329-1758 and ask for the Social Justice Conference group block or use the following link: Book Your Group/Corporate Rate | Marriott International. The block will be open until March 12, 2023 or until block is full (whichever comes first).
Conference start date: Saturday, April 8, 2023
Conference end date: Thursday, April 13, 2023
Last day to book: Sunday, March 12, 2023
Group rate (in U.S. dollars): $98.00 per night
Keynote Sessions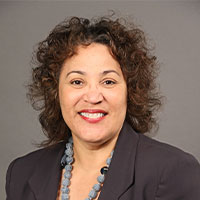 Monday, April 10 at 9 a.m. in the David Student Union Ballroom
Speaker: Dr. Cassandra Newby-Alexander; Endowed Professor of Virginia Black History and Culture Norfolk State University
Event Description: Ninety years ago, the federal government conceived a program that addressed the nation's extreme housing shortage. While that policy successfully increased housing for White Americans through suburban development, it also increased segregated and inadequate housing for Black Americans. A year later in 1934, the government created the Federal Housing Administration to facilitate this policy, which expanded these efforts through a program that identified communities that were risky mortgage investments and those that were not. This policy was a veneer for governmental racism because all of the Black neighborhoods were deemed high mortgage risk areas, identified with a red line. This redlining guaranteed that African Americans could not secure mortgages. Although the federal government addressed these discriminatory policies with the 1968 Fair Housing Act, 55 years later, the legacies of housing discrimination and redlining continue. This discussion will review that history and suggest how some cities and states are making efforts to redress this through reparations initiatives.
Speaker Bio: Dr. Cassandra Newby-Alexander is the Endowed Professor of Virginia Black History and Culture, Director of the Joseph Jenkins Roberts Center for the Study of the African Diaspora, and former Dean of the College of Liberal Arts at Norfolk State University in Virginia. She is the author of Virginia Waterways and the Underground Railroad (2017), An African American History of the Civil War in Hampton Roads (2010), co-authored Black America Series: Portsmouth (2003), Hampton Roads: Remembering Our Schools (2009), and co-edited Voices from within the Veil: African Americans and the Experience of Democracy (2008). Dr. Newby-Alexander has appeared on several national programs and documentaries including PBS's "Many Rivers to Cross," the History Channel's "Race, Slavery and the Civil War," and C-SPAN's broadcasts on history.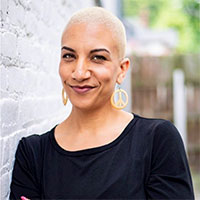 Tuesday April 11 at 4 p.m. in the David Student Union Ballroom
Speaker: Chelsea Higgs Wise; Executive Director, Marijuana Justice
Event Description: In this keynote address, Chelsea Higgs Wise will reflect on her experiences of transitioning from a clinical social worker to an award-winning Richmond podcaster and a key marijuana equity advocate for Virginia. Chelsea will give an intimate insight into how she was radicalized after the murder of Sandra Bland and was called to curate a counter-narrative to the mainstream reporting about the criminalization of Black people and the continued investment of harm in current-day policing. Chelsea will outline the pathway from grassroots demands to changing the law within strategic drug policy, making Virginia the first state in the U.S. South to repeal the prohibition of simple possession of marijuana. Join this talk as Chelsea invites the participants to reflect on their entry and continuation into movement culture.
Speaker Bio: Chelsea Higgs Wise is the Executive Director of Marijuana Justice, Radio host, and canna-mama. She earned a MSW in clinical social work from VCU. After ten years of working with Medicaid recipients, she transitioned to macro and in 2018 created Race Capitol, voted the best podcast of 2020 and 2021 that launched her trajectory in Southern Political narratives. In 2019, Chelsea co-founded Marijuana Justice for equitable legalization as a gateway to dismantle the Virginia War on Drugs, and in 2021 Virginia became the first state in the South to legalize simple possession of marijuana. Chelsea loves spending time with her people, resting by the water, and dreaming of abolition.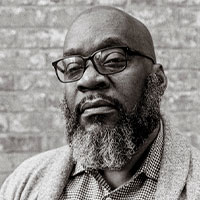 Wednesday April 12 at 2:45 p.m. in the David Student Union Ballroom
Speaker: Anthony Smith; Cities United
Event Description: Anthony Smith, Executive Director of Cities United, will engage public officials in an exploratory conversation about social justice and social change at the local level. The charge: how can we find ways to work with local elected officials and ways to hold them accountable?
Speaker Bio: Anthony Smith became Cities United's first Executive Director in October 2015, charged with building out the organization and expanding the network. Before joining Cities United, he led the Office for Safe and Healthy Neighborhoods in Louisville, working with the community to build out the city's One Love Louisville Plan. Throughout his career, Anthony has made it a priority to cultivate up-and-coming leaders.
Sponsors