Education as Freedom & Transformation
March 16 - 17, 2023
This interdisciplinary conference on women and gender brings together participants from all academic fields to engage in wide-ranging conversations about education as a catalyst for freedom and transformation. Contributors are encouraged to consider education in the diversity of its forms, and how "traditional" and/or "alternative" models, both inside and outside of the classroom, intersect with the politics of gender. What are the social, economic and intellectual consequences of denying women and marginalized communities access to education? Alternatively, how may education serve as an act of resistance to systems of oppression throughout the world?
While privileging women and gender, topics may include but are not limited to:
Career opportunities
Censorship and academic freedom
Collaborative education models
Education and revolution
Education and disability
Education within the home
Gender and pedagogy
Global inequality and access to education
History of women's education
Justice, equity, diversity and the academy
K-12 instruction and curriculum development
Knowledge as power
Language, linguistics and rhetoric
Literacy
The literary and artistic canons
Media representation and social media
Migrations and refugees
Oral transmission of knowledge
Organizing, activism and protest
Parenting and homeschooling
Race, racism and education
School funding and resources
Schools and political campaigns
Stereotypes of educated women
Suffrage and education
Teaching in a pandemic
Please direct inquiries about the conference to gcwg@cnu.edu.
Keynote Speaker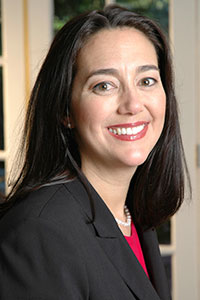 Erin Gruwell
Frequently Asked Questions
| Presenters | Fee |
| --- | --- |
| External faculty | $200 |
| CNU and NSU faculty | $125 |
| Graduate student | $125 |
| Undergraduate | $65 |
| Attendees | Fee |
| --- | --- |
| Full conference | $125 |
| Daily rate | $75 |
We often publish a selection of top papers from the conference and will provide further details to conference participants.
All individual presentations should be limited to 20 minutes in order to leave time for questions from the audience.
We will not accept papers in absentia.
Closer to the conference date, we will email all participants asking for A/V requirements. All of our conference rooms have A/V setups.
All paper submissions for the conference are peer-reviewed by the conference committee.
Occasionally, international guests are caught by surprise when encountering our chilly March temperatures. Newport News averages a high of 55 degrees F (13 degrees C) and a low temperature of 37 degrees F (3 degrees C). Our indoor spaces on campus tend to run a bit cool, so plan accordingly for your comfort.