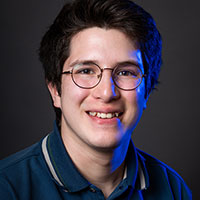 While most kids tested for their license around age 16, I didn't get my license until after my freshman year of college. Though, finally, as a junior, I brought a car to campus and am so happy I did. The last two years proved to me I didn't need one at Christopher Newport, but I am still happy to have one.
Unlike other schools, you are able to bring a car on campus as early as your very first semester here at Christopher Newport. One of the chief concerns a lot of my friends had before bringing one was whether or not they would be able to find parking because we are a relatively small campus. Thankfully, there are designated parking lots for every residence hall and most academic buildings so there is always plenty of space no matter where you are. In addition, parking on the weekends is free so you're able to park wherever you want. Outside of campus, you'd be amazed at just how much Newport News has to offer. When I first came here, I wasn't aware of anything around town other than the college. There are plenty of stores to go thrifting for records, books, and clothes as well as a mall about fifteen minutes away. Even outside of Newport News, it isn't a far drive to Norfolk for the beach or Richmond for a day trip.
I've been mostly using my car to explore restaurants. Recently, my friends and I went to the Grilled Cheese Bistro in Norfolk which is everything I'd hoped it would be and more. Also, having a car has given me the opportunity to help my fellow captains and carpool to service events for volunteer hours. There is so much to explore just outside of Christopher Newport and I am so happy to be living in a thriving and growing environment.