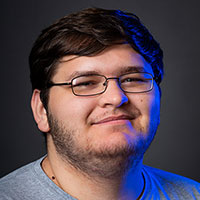 The CCE (Center for Community Engagement) at Christopher Newport helps students get involved with university community partner organizations. Service is one of our four pillars, so we take great pride in helping out the Newport News area. This year, I have the awesome opportunity to be a site team leader for the DeGood Foundation!
The DeGood Foundation is one of the community partners for the University. We are a nonprofit started by a friend of mine, whom I met in a public-speaking class. This organization works under Dolly Parton's Imagination Library, and we help give free books to lower income children in the Newport News area. My position is to be the on-campus leg for this organization, and I gather volunteers and coordinate schedules for them. 
The Center for Community Engagement works hard to help out its community partners, and they put a lot of effort into helping their site team leaders effectively do their jobs. They recently hosted a volunteer fair, where our site got a bunch of new volunteers. 
Being at a small, tight-knit university like Christopher Newport, we get to interact with administrators and be a lot more connected with our jobs and the people we work for. My site team supervisor and I got to have a one-on-one meeting with the director of the CCE, Vanessa, and we just casually sat down with her and talked over what things need to be done on my part, and she was really excited to hear about the development of the nonprofit. I feel like that is something unique to Christopher Newport, and it's something that I really love, the fact that everyone on this campus will talk to you, no matter how high they are in the chain of command. I have had meaningful conversations here with directors of various departments, as well as our own president, Paul Trible. It's all because we're Captains, and that's just what we do.