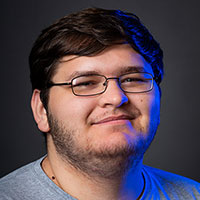 Thursday, October 10, 2019
Christopher Newport offers a really rigorous core curriculum (fun fact: we earned an "A" rank from the American Council of Trustees and Alumni for our liberal learning curriculum), and that rigor transfers over to the rest of our academics as well. This semester, I am taking really challenging classes, and most of them are in the 300-level, so I have my hands full. 
Here's a little overview of my classes this far:
COMM 352: Philosophy of Communication

Core major class, discussion-based

COMM 335: Rhetoric and Politics

Major elective, very intense tests

MATH 125: Elementary Statistics

Liberal learning requirement

SPAN 351: Introduction to Latin American Literature I

Core major class, mixture of discussion and testing

LDSP 395: Leadership in Higher Education and Student Affairs

Minor elective, discussion-based, grad school-type course

MUSC 100: University Chorale

1 credit elective, fun class
I love all of my classes, and my professors are all amazing people. My classes are picking up right now, and we have a lot of stuff to get done in the coming weeks, but all my professors are helping me out with spreading the work around a bit more.
At Christopher Newport, we pride ourselves in having rigorous academics, but we also have a community that appreciates the fact that we bring more than just our transcripts to class, we bring our full humanity, too. Our professors help us out with time and stress management, but they don't budge on curriculum. I love my academic community here, and I am so grateful that my professors are so supportive and understanding of us.