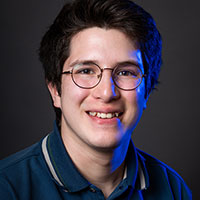 Tuesday, October 15, 2019
Student Life, Study Abroad
This past summer, my parents moved to Germany for work. It was definitely a shock to hear they'd be living an ocean away, but I understood and supported their decision. After all, I grew up in England for the first 14 years of my life. The downside of them living in Germany is I am not able to drive home on a moment's notice as I could last year. I talked to my parents a lot last month and we decided I'd make the trip there for fall break. I'm leaving a few days before the break officially starts because it's such a long trip that I wanted to make sure it was worth it.
Two of my fraternity brothers are studying abroad in Spain and France, respectively. When I told them they should visit me in Germany while I'm down there, they informed me that they were actually meeting in Paris that week by total coincidence. So, naturally, I decided I'd do my best to come to Paris as well. Continental travel in Europe is known to be relatively cheap, so I'm hoping to snag some nicely priced tickets on a train when I get there. I feel so grateful to see my friends after not being able to hang out with them all semester.
The study abroad program at Christopher Newport is one of our best and it's so easy to schedule a trip. My friends chose theirs with little to no stress or strain because the staff is so welcoming and helpful. When I met my friends freshman year as we began pledging our fraternity, I had no idea that one day I could be meeting them in Paris, France just two short years later. I'm looking forward to the trip and cannot believe the opportunities Christopher Newport has set up for myself and my friends.