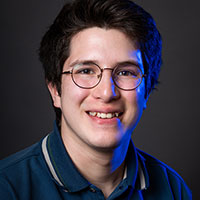 Friday, November 15, 2019
At Christopher Newport, most students keep a meal plan for at least three, if not all four years they are enrolled here as an undergraduate. The dining services are unmatched and with two different dining halls on campus, Commons and Regattas, there is always something to eat. Though, a bonus of having a meal plan is you also receive anywhere from $50 to $200 toward dining dollars every semester. This form of cash can be used at any participating restaurant on Christopher Newport's campus. It's awesome, but they definitely go by fast.
My guilty pleasure meal is about $11 from Discovery Grill and it consists of mac n' cheese bites, mozzarella sticks and a breakfast sandwich. It definitely isn't the healthiest option, but once in awhile, it's not so bad! A couple of my other favorite foods to purchase with dining dollars is sushi from Discovery Bistro, fries from Chick-fil-A and cheese sticks from Discovery Pizzeria. There's plenty more to get too and with so many options, it's easy to get carried away and spend all of your dining dollars in just a few quick weeks. Thankfully, after some careful planning and exercising a lot of personal restraint, I've been able to keep my dining dollar spending under control this semester.
My first semester here, I think I barely spent $20 of the dining dollars that had been allotted for me. As I near the end of my fifth semester, I feel very proud to say that I know all the nooks and crannies at Christopher Newport when it comes to the best food available. My friends and peers all do, too, and we laugh about our different opinions and preferences often. There are so many layers to this university that aren't necessarily obvious when you're only touring, but once you start your life here, there is so much to find … including lots of food.