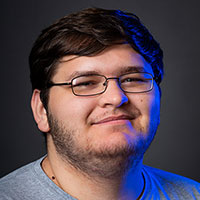 Friday, November 15, 2019
Something crossed my mind recently: Am I really a Spanish major if I don't study abroad? Hmm…
"So, I guess I better do that, right? Like, of course, I really would love to go to another country, and Spain definitely seems like an awesome place to go, and I bet that I'll learn a lot there, but like … that probably costs a lot of money right? Ugh, OK, I'll think about it later, I have a paper to write."
That's how most of my conversations (with myself) go when I think about studying abroad. But now I'm a junior, and time is running out, I need to act quick or this once in a lifetime opportunity will slip through my fingers. So I decided that I would take a trip to the Study Abroad Office.
I got there and was blown away by how helpful they were. I sat down with one of their staff members and we chatted about what I am looking for in a program and what classes I wanted to take, and here is what we settled on:
This upcoming summer, (around May or June 2020), I'm going to … COSTA RICA!
"But wait, didn't he just say he wanted to go to Spain?"
Yeah, but like, Spain is expensive, and I personally don't have the budget for it. Costa Rica is exactly what I was looking for, AND more. I'll only be gone for three weeks, which is important, because I have a summer job and I can't be away all summer, but I will still have a decent amount of time to get acquainted with the country. Next, I get to take THREE courses, which is awesome for only being there for three weeks, and they offer courses for both of my majors, Spanish and communications, which is amazing. Finally, the trip is super inexpensive!
Between my study abroad stipend from the President's Leadership Program, and study abroad scholarships from my major departments, I might not even have to pay for the trip, which is crazy to think about. All these opportunities are here for you, too at Christopher Newport, you just have to look around and find them. I look forward to telling you all about my trip next year!