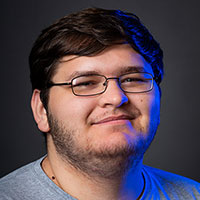 Friday, November 15, 2019
One of the best parts about being a Captain is building relationships. Not just with your friends or your classmates, but also with your professors, supervisors and even with the staff around campus!
This semester, I am taking two classes with the same professor. Not to mention that these two classes are back-to-back, so every Monday, Wednesday and Friday, we get to spend two hours together talking about communication theory, which is awesome in my opinion.
The first class is my junior year seminar, Philosophy of Communication, which is a discussion-based course that helps us discover our commitment to communication, and how we will use our knowledge to better the world. The next class is Rhetoric and Politics, which is a really cool elective course that involves us discussing past and present political phenomena from a rhetorical perspective.
Oh, did I mention? This professor is also my major adviser, so in addition to class time, we also get to see each other periodically throughout the semester to talk about my progression in the communications major.
This semester has been going pretty well, and we have developed a really awesome professor-student relationship by having such frequent interactions with one another. I previously took a class with this professor, so I knew what I was getting myself into with this, but I also need to acknowledge some of the challenges that I am facing by taking two courses with the same professor.
I am so glad that I get to have such awesome relationships with my professors here at Christopher Newport. I love my academics, and the people who teach here just make it that much better.