Read time:
---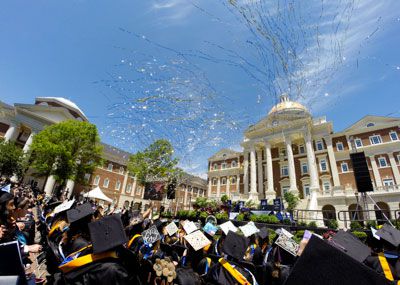 Christopher Newport University is one of nine colleges and universities nationwide being honored by University Businessmagazine in its Summer 2016 Models of Excellence program, which recognizes innovative approaches to encouraging and nurturing student success on campus.
"Christopher Newport University's decade-old retention program Captains Anchored for Success exemplifies that a campus-wide strategy is the most effective way to help students stay and complete their degrees," says University Business Senior Editor Tim Goral. "An interdepartmental approach acts as a multi-layered support system that helps the student body in general, not just those who may be struggling."
Captains Anchored for Success has developed a variety of retention programs since its 2005 inception, including:
Thematic learning communities that house like‐minded students near each other and place them in common classes as freshmen
Specialized faculty advising
Technology‐backed early warning systems
The Center for Academic Success, which offers peer tutoring, writing assistance, success coaching, study groups, skills workshops, and academic recovery programs and courses
"We have subject‐matter experts as resources," says Lisa Duncan Raines, Vice Provost for Enrollment Services and Student Success. "We have a group who are the best in their field, and they contribute to this campus‐wide process."
Among the innovations is the Recruit Back initiative, in which recent graduates employed throughout the university on one‐year fellowships compile data on students who have left and reach out to them with customized messaging in hopes of welcoming them back. "We might be a public institution, but for most people it reminds them of a private institution," Jeannine Leger, Director of Academic Success Services, says. "It's very personal."
University Business is the leading publication for senior managers at colleges and universities throughout the United States, reaching 75,000 leaders who manage enrollment, technology, business, finance, facilities and academic affairs. More information is available at universitybusiness.com.
---