Read time:
---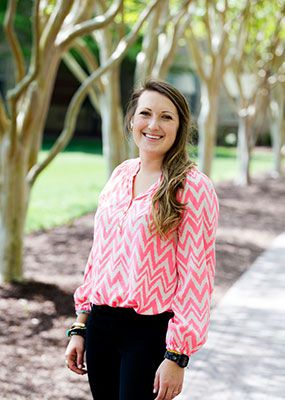 If you looked back at photos of my childhood, you would find few pictures in which I wasn't wearing a hat. Little did anyone know, my favorite accessory reflected my developing personality in more ways than one. A hat is the finishing touch to any outfit and helps equip one for the task at hand. Every hat has its season, occasion and limit, so having more than one is beneficial. As I have grown, I have developed a passion for exploring new landscapes and cultures, which has led to more interests than I can count – and my hat collection has become quite large.
During my recent internship in California with AmeriCorps and the American Conservation Experience (ACE) I had to wear many hats, both literally and figuratively. I wore a hard hat every day in the field, while also alternating between being a
botanist, wildlife first-aid specialist, arborist, ecologist and chef. My co-workers came from 12 countries, and we traveled to different national and state parks to complete environmental remediation projects.
Depending on the project, we had to tap into various skills. The work ranged from invasive species removal to using chainsaws to clear paths for new trails. I learned rock-engineering techniques, trail education and wilderness survival. As though using power tools, moving boulders and living in the wild weren't challenging enough, completing these projects despite multiple language barriers brought its own challenges. I not only had to be patient while working with international volunteers, but I was forced to be more descriptive with my language, find new ways to talk about things and most importantly, to learn more about the person with whom I was communicating.
Although it was my first time trying on some of these hats, I felt fully equipped due to the breadth of knowledge I accumulated at Christopher Newport. I was able to apply knowledge and experiences gained from classes in photography, language, communication, geography, technology, biology and dance, as well as draw on research I completed with professors.
Having a well-rounded liberal arts and sciences education means I adapt easily and rarely start from scratch; my fellow Captains and I draw from our deep knowledge base and apply it to new topics or tasks. It was during my internship with ACE that I truly began to see the puzzle pieces that symbolize my academic career fit neatly together as a full picture.
I distinctly remember one project I worked on in the Inyo National Forest in California where I was able to see it all come together: my knowledge of ecosystems, communication skills, taking leadership roles and initiative. My crew and I worked with the National Forest Service to restore a meadow by re-establishing a stream system through the construction of check-dams. We collaborated with a water scientist, a professional mule packer, engineers and the landowners. Working with each of the players on the project and being able to implement the strategies by hand was incredibly rewarding.
My professors and mentors at Christopher Newport always encouraged me to explore multiple avenues to find ways to incorporate my diverse interests into my work and bring something new to the table. I learned during my internship not to focus purely on what happens after your experience, but rather to focus on all that you can be – and to constantly be adding to your hat collection.
---