Read time:
---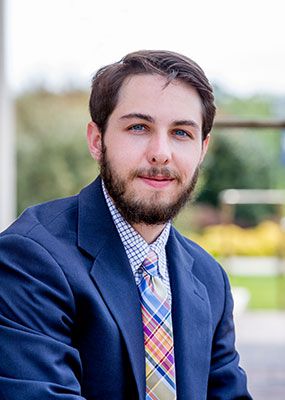 Studying abroad helped me gain a greater understanding of the natural world and different cultures. Circling the globe, swimming with whales, researching coral health on the Tahitian reefs and trekking 100-plus miles across the rugged Yukon Territory – all while earning college credit – aided my academic and leadership career.
Two years ago I was caught in a "sophomore slump," a wanderlust phase, unsure of what I wanted for my future. I began exploring study abroad opportunities. Spending time in Australia had always been a dream – Steve Irwin was (and still remains) my childhood hero.
Discover Abroad allowed me to spend nearly two months in Australia and Tahiti. I earned biology and leadership credits on the trip, so it was as academically sound as it was adventurous. We learned about animal behavior, interviewed citizens about local issues, participated in debates, recorded and plotted data, and shared our results in papers and discussions. As a biology major required to take labs, this greatly facilitated my ability to conduct research and formulate hypotheses.
I also got to dive the Great Barrier Reef, the world's largest coral reef, and swim with manta rays, sea turtles and sharks. On land I pet wild kangaroos and observed wallabies for class. The program was perfect for me. Although the "study" in study abroad was a vital part of my trip, I wanted an adventure. That's just what it was. We never stayed in the same location more than three days. I journeyed across Australia, from Sydney to the infamous outback, and finally to Tahiti, where I took a marine biology course that was an exceptional experience in conducting research and presenting data.
Last summer I went on my final study abroad adventure. Northwestern Canada had been a bucket-list destination – I wanted to go whitewater kayaking on the Yukon River, multiday backpacking across the Coast Mountain range and observe wildlife in one of the most pristine environments left on Earth. I enrolled in the National Outdoor Leadership School's backpacking course in the backcountry of the Yukon Territory and did not see another person outside our small group for 32 days. The experience taught me the power of the outdoors and instilled in me a wonder and appreciation for the wilderness.
The combination of all these experiences taught me many things. For one, studying abroad gave me a greater understanding of human culture, whether learning how to dance Tahitian-style or speaking with Australians about the cost vs. benefits of building a marina in a critically important ecosystem in the community. Secondly, it forged my independence and longing for adventure. Living without parents or family for extended periods, deprived of communication in a foreign environment, is intimidating at first. But before long I learned to become my own person and to embrace new experiences.
Lastly, I grew as a leader. I learned to speak up, voice my opinion, delegate and take charge. In the Yukon I was elected student group expedition leader and led seven of my peers, without instructors, for five days. During this time I faced many challenges, including a torn knee ligament. Yet I learned the value of staying calm during intense situations when many people would panic. I learned to make quick, smart decisions and gained the trust of my peers. Even though I always had these attributes, studying abroad gave me confidence to bring them back to the "civilized" world.
Seeing the world and interacting with the raw environment has instilled in me the desire to share my passion for the outdoors, a caring about the wilderness and a concern for the sustainability of other cultures. These trips have fueled my desire to "set the world on fire."
---