Read time:
---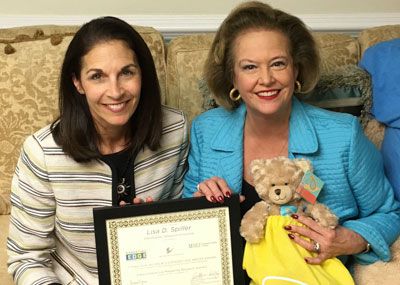 Dr. Lisa Spiller, Distinguished Professor of Marketing in the Joseph W. Luter, III School of Business won the first-place "Gold" award in the 2016 national case competition of the Jacobs and Clevenger Case Writers' Workshop for her case titled, "Fear 2 Freedom: An IMC Campaign to Enhance Campus Safety Nationwide."
The case study was based on the nonprofit organization, Fear 2 Freedom (F2F) located in Newport News. The mission of F2F is to redeem and restore the lives of those hurt by sexual assault, bringing them hope and healing. F2F also seeks to empower college students to "Be the Change" and "Restore the Joy" on their campuses and in their communities.
The case focuses on the strategic marketing challenges associated with marketing a nonprofit organization to multiple audiences and challenges readers to analyze the market situation and make recommendations regarding the creation of a marketing campaign targeting college and university campuses nationwide. Dr. Spiller worked closely with Rosemary Trible (pictured, right), F2F President, and Muriel Millar ('88), F2F Chief Operating Officer and Christopher Newport alum, in writing the case.
The Fear 2 Freedom case will be used for business and marketing education in college classes around the country and will be published in a business case textbook.
The annual case competition is co-sponsored by the Chicago Association of Direct Marketing Educational Foundation and Marketing EDGE.
---