Read time:
---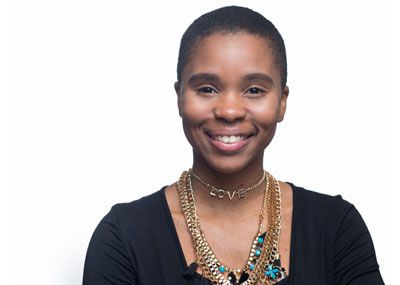 DaShawn White '10 is the winner of the ETHOS Excellence Award from Success Academy Charter Schools, a network of 41 free public K-12 schools in New York City that enrolls 14,000 students, primarily low-income children of color.
The ETHOS award recognizes staff who best demonstrate the school's values of "excellence, teamwork, humor, ownership and students." White teaches dance at Success Academy Bronx 1 Middle School.
White graduated from Christopher Newport in 2010 with a degree in psychology. While at CNU, she worked with Dr. Sherman Lee, an expert on personality and emotion, on his research team. "When it was time for me to think beyond college, Dr. Lee challenged me to think about my passions and told me to research dance therapy programs," says White. "Due to his push, I was able to unlock doors for my future that I may never have imagined if it wasn't for his consistent belief in my 'not so traditional' career choice. Now, I am the one that pushes my students to go after their dreams."
---