Read time:
---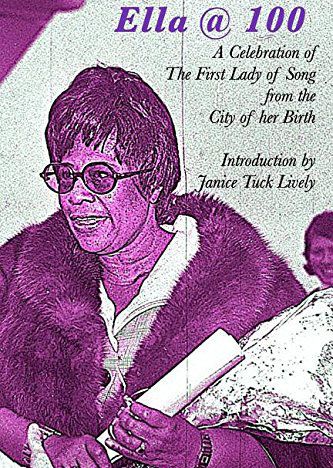 English Professor Dr. Ivan Rodden and three students, Brittney Banks, Victoria Carrico and Kris Summerson, have published an anthology of prose and poetry to mark the 100th anniversary of the birth of Ella Fitzgerald.
The book, Ella @ 100, is a collection of prose and poetry from prize-winning writers across the country that celebrates Fitzgerald's life, music and legacy. Born in 1917 in Newport News, Fitzgerald was dubbed the "First Lady of Song" and went on to win 13 Grammy awards and sell over 40 million albums worldwide. She died in 1996.
The collection gives "people the opportunity to honor her directly, but also in ways that reflect how she has been a presence in their lives," says Rodden. Soliciting and editing the pieces in the collection not only gave the students an opportunity to gain experience in putting together an anthology, but it also resonated with them because, as part of the Newport News community, their lives intersect with Fitzgerald's.
Banks is a communication major, while Carrico and Summerson are English majors. "The entire work is a beautiful rainbow of love and respect for this amazing, one-of-a-kind woman," Summerson says. "It is a celebration of a much beloved artist.
---