Marketing Professor Named Gannon University Distinguished Alumni
Dr. Lisa Spiller recognized for professional accomplishments and service.
  Monday, October 30, 2017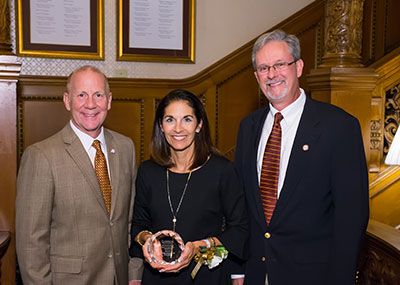 Dr. Lisa Spiller, distinguished professor of marketing in the Joseph W. Luter, III School of Business, has been recognized as the 2017 Distinguished Alumni Honoree of the College of Engineering and Business at Gannon University.
Spiller earned her bachelor of science degree in business administration and her master of business administration from Gannon. She earned a PhD from the University of Missouri-Kansas City and came to CNU as assistant professor of marketing in 1991.