Read time:
---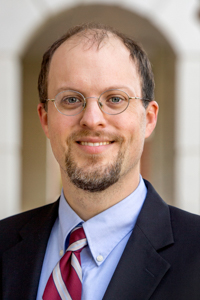 Dr. Jonathan W. White, associate professor of American studies, has co-authored Our Little Monitor with Anna Gibson Holloway, former curator of the USS Monitor Center in Newport News.
Through archaeological and archival materials, the book recounts the tale of the Civil War ironclad vessel from construction to its sinking in 1862. Recovery and preservation of the wreck are also covered through photos, maps, drawings and other historical content.
"Ever since I was young I've been fascinated by the Monitor, but when I came to Christopher Newport in 2009 my interest really increased," White says. "I was thrilled to be able to work with Anna Holloway on this book. I think we've written a history of the vessel that brings a lot of new insights to a familiar story."
White specializes in Abraham Lincoln and the Civil War. More information is available at his website. He is also on Twitter at @CivilWarJon.
---