Read time:
---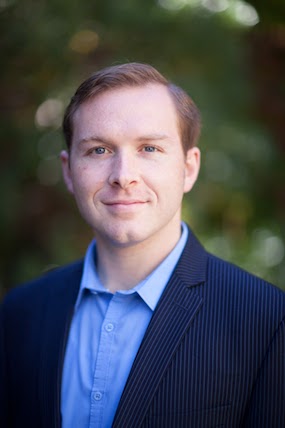 For the past five years, Matt Kelly '15 has been a regular on stage with the Virginia Opera. "It's been an honor to perform in my home state since I began singing with the Opera as an undergraduate," he says. "I am fortunate to make my return as an emerging artist performing in mainstage productions and in the educational outreach tour."
The Virginia Opera's Emerging Artists Program provides training, performance opportunities and industry connections, and other services to talented singers. Emerging artists appear in Virginia Opera mainstage productions, tour in fully staged educational programs, and perform in recitals, donor events and the Opera's Master Teacher Series. "In the fall, I appeared in 'Samson et Dalia' and 'La Fanciulla Del West,'" he says. "This spring, I am performing in a children's opera called 'The Billy Goats Gruff.' We are touring all around Virginia through April and will perform and expose children to opera at over 60 elementary schools."
While a student at Christopher Newport, Kelly found much to cheer about as well. "I found out on the morning of graduation that I'd won the Douglas K. Gordon Award for best published paper in The Cupola," he says. The Cupola is CNU's annual undergraduate research journal, which publishes papers from across the academic spectrum. "I was overwhelmed with gratitude and will present my paper as an alumni speaker at this year's Paideia undergraduate research conference."
The paper, titled Stealing the Opera in the Georgian Era: Tracing Michael Kelly and the Forty Thieves, was originally written for Dr. Danielle Ward-Griffin, assistant professor in the Music Department. "Dr. Ward-Griffin involves her students in a project to catalogue the Josephine L. Hughes Collection of folk music in the Trible Library," Kelly says. "I wrote on the performer Michael Kelly because his name was similar to mine, but in the process became fascinated with his background and performing style." Kelly submitted the paper to the 2015 Paideia conference where it was eventually chosen as the top submission.
For this year's Paideia presentation, Kelly plans to address common misconceptions surrounding vocal performance. "People wonder if a vocal performance degree is necessary," he says. "It is an honor to perform onstage and encounter, with an audience, the fullness of our humanity realized and sought by great works of art. Vocal performance helps singers interpret powerful expressions of humanity through art, and this is part of what I want to express in my presentation."
---