Read time:
---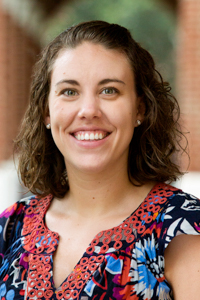 The Mathematical Association of America has awarded Dr. Jessica Kelly, assistant professor of mathematics, a grant through its Preparation for Industrial Careers in the Mathematical Sciences program. The program, which is funded by the National Science Foundation, prepares students for industrial careers by engaging them in research problems derived directly from industry.
For the project, Kelly will teach a course where students use creative problem solving and critical-thinking skills in a cooperative environment to solve a specific problem. It will also enable Kelly to learn more about opportunities available to mathematicians in business, industry and government and the ways students can be better prepared to enter the workforce. "Students participating in the program will have a one-of-a-kind experience that will prepare them for a career in industrial mathematics," she says.
Kelly specializes in functional analysis and special functions. She holds a PhD from Baylor University.
---