Read time:
---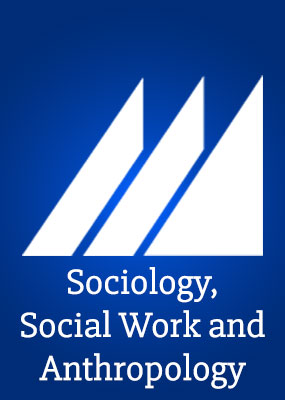 Students at Christopher Newport learning about social work have discovered a hard truth: nonprofits in communities near campus are seeing demand for services outpace resources. That means some people may go without, whether they need help with poverty, education, health care or other assistance.
Four students – Sarita Madrid, Jean Martin, Kayla Mitchell and Seamus Murphy – worked with Dr. Diane Griffiths in the spring of 2018 assisting NetworkPeninsula. They conducted a survey that was the basis for the inaugural Report on the State of the Nonprofit Sector on the Peninsula. NetworkPeninsula is an agency that supports more than 300 nonprofits across the Peninsula through continuing education, board training, information sharing and expanded outreach.
Griffiths and the students developed and tested the survey instrument, then spent six months collecting data from 126 nonprofits serving the Peninsula. They called and followed up to ensure surveys were completed. Griffiths then consolidated the data and prepared it for analysis by NetworkPeninsula's team.
"Nonprofits have always been the lifeblood of services and support in the community, especially for vulnerable populations," Griffiths says. "It's about time we took a closer look at the level of that support and the critical needs these organizations are facing. The process of studying this issue alongside my students has been truly eye-opening and has allowed students to build valuable skills they will need as social workers."
The problem is that Peninsula residents are in need of more services than local nonprofits are in a position to provide without additional resources. The survey compiled by the students focused on these areas:
Demand for services: Most nonprofits, 85 percent, anticipate rising demand for assistance but only 67 percent say they can provide that help. Many of those that can't meet demand worry that their clients' needs will go unmet.
Volunteer recruitment: Finding volunteers is difficult. Fifty-six percent report it's a struggle to locate volunteers and 61 percent say it is a challenge to keep them.
Finances - here the picture is a bit brighter. More than half, 56 percent, report strong financial health while 36 percent say their condition is weak.
One highlight of the report focuses on the value of the local nonprofit sector to the economy. In 2018, 49 percent of nonprofits created new positions and 37 percent plan to create new positions in the coming year. "We believe healthy nonprofits are key to thriving communities. This report helps to not only show the challenges they face but also to showcase their value to the health and well-being of our communities and to the local economy," says Karen Dutro, executive director of NetworkPeninsula.
The nonprofits reported their top three challenges are marketing and outreach, diversifying funding sources and arranging a regular, reliable cash flow. Dutro says they plan to use these results to develop targeted programs to build the capacity of local nonprofits.
"By working on this project, I gained better verbal communication skills as well as experience in administering a comprehensive survey tool," senior Sarita Madrid says. "Participating in the project was important to me because I helped to assess the 'state of the nonprofit sector' in order to raise awareness of needs. This is beneficial to the field of social work because NetworkPeninsula can use the survey information to inform and assist nonprofit organizations in bettering their services and helping others."
"It is important to recognize this sector for the important work they do and to realize that without them, the number of unmet needs would be substantial," Dutro concludes. "We are grateful to Dr. Griffiths and her team at Christopher Newport for their role in this report and to Ferguson Enterprises for sponsoring the analysis and writing components of the report."
---