Read time:
---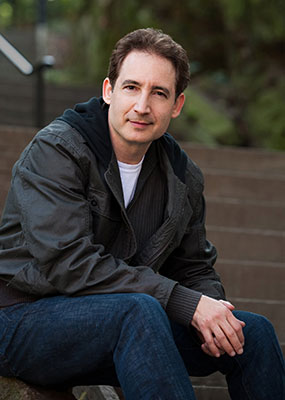 Paideia, the Christopher Newport University student research conference, will feature presentations by nearly 300 students as well as two art shows, a student musical performance and a keynote address by famed science communicator Brian Greene.
This will be the 18th annual Paideia with seven hours of programs that showcase the university's commitment to undergraduate research and creative activity. Presentations on this year's agenda range from John Christman's talk on the genetic diversity of the domestic apple to Karese Kaw-uh's presentation: "Creative Justice: The Power of Administration and Theatre in Communities."
"Paideia (paɪˈdeɪə) is the classical Greek concept of liberal learning," says Dr. David Salomon, director of undergraduate research and creative activity. "Classical scholars believe Paideia brings together the intellect and morality, that our students will gain an enlarged outlook on life and learn to scorn the ignoble. Even if our students don't accomplish such a lofty goal, Paideia at CNU is a wonderful, and inspiring opportunity for both the students and the faculty who mentor them."
Launched in 2001, Paideia has become a cherished tradition for undergraduates. One participant in 2014 wrote: "Bragging rights aside, what's so awesome about this experience is you get to share your ideas with fellow students and faculty. Sometimes research papers can seem sort of tedious because at the end of the day, it's only one other person besides yourself who will be reviewing your excellent work. With Paideia, you can divulge all those interesting findings with people who have gone through the exact same process."
Paideia is one of the signature events of Christopher Newport's undergraduate research and creative activity initiative, Research LENS — Learn, Explore, Navigate and Share. It is a comprehensive effort to improve student information and research literacy.
This year's conference includes a keynote address by Brian Greene. A Columbia University professor of physics and mathematics, Greene is considered a brilliant and entertaining communicator of cutting-edge scientific concepts. His talk, "Einstein and the Dramatic Story of the Universe," is free and open to the public but registration is necessary. Register at tinyurl.com/PaideiaKeynote.
Paideia runs from noon to 7 p.m. on Friday, April 5, and events are held in the Trible Library and David Student Union. Registration begins at 11 a.m. in the library rotunda.
---