Read time:
---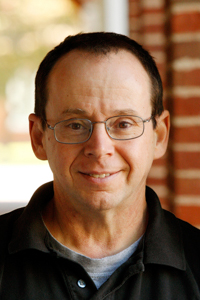 Dr. David Heddle, professor of physics, has been awarded a nearly $50,000 grant as part of the establishment of the Center for Nuclear Femtography at the Thomas Jefferson Nuclear Accelerator Facility (JLab) in Newport News.
The emerging science of femtography models and visualizes force and pressure distributions inside protons and neutrons, allowing scientists to better understand the fundamental particles of the universe.
"Recent calculations indicate that the pressures inside protons and neutrons are greater than the pressures inside of neutron stars, which are among the universe's most extreme and exotic objects," Heddle says.
Heddle leads the project, which is a collaboration between Christopher Newport, JLab, Virginia Tech, the University of Connecticut and Johannes Gutenberg University in Germany. He is a nuclear physicist specializing in data visualization and analysis. He holds a PhD in physics from Carnegie Mellon University.
---