Read time:
---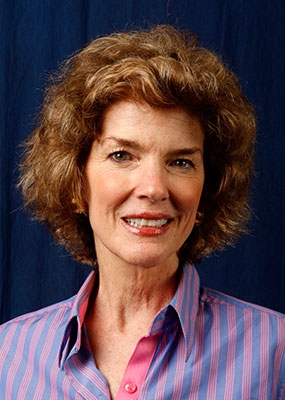 Lucy L. Latchum, whose contributions and vibrant personality enriched the University immeasurably, died July 9 after a battle with melanoma. She was 71.
After studying English at Christopher Newport and graduating, Lucy Latchum served her alma mater for 20 years in several leadership positions, beginning in the Office of Continuing Education and ultimately rising to become senior director of planned giving.
In her obituary (link below), her family underscored her devotion to Christopher Newport: "Working on a college campus gave her great satisfaction. She cherished working with young people and helping the institution under the direction of President Paul Trible."
Sharing the sad news with the university community, President Trible wrote: "We have lost a beloved member of the Christopher Newport family and a dear friend to many of us."
Lucy Latchum retired from the University on January 1, 2018. In an announcement to the university community, Vice President for University Advancement Adelia Thompson wrote: "Lucy has invested her heart and soul in service to the commonwealth and higher education for more than 25 years – 20 of those here at Christopher Newport. She is woven into the lives and stories of so many, many people and has played a major role in the success of this university. Her kind and generous spirit, easy laugh, savvy about people and business, and her willingness to do anything have endeared her to everyone who has had the pleasure of knowing and working with her."
Lucy Latchum grew up in Ohio and Florida and attended the University of South Carolina before moving to Newport News. Prior to her service at Christopher Newport, she taught at St. Andrew's Day School and throughout her life was active in community organizations.
Her family asked that donations in her memory be made to the Christopher Newport University Education Foundation or the Hospice House of Williamsburg.
---