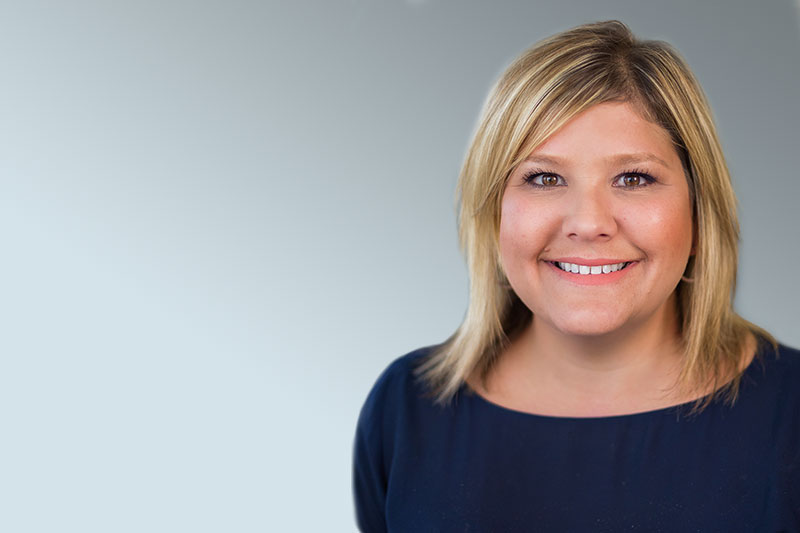 Read time:
---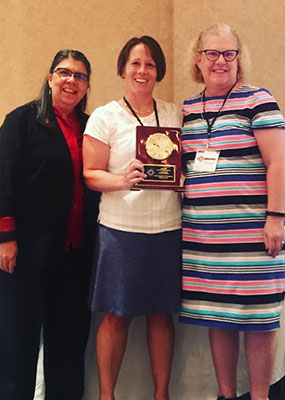 So how did the Virginia-Amazon HQ2 deal come about? Success has many parents but, in this case, one of them unquestionably is Christy Morton '01, vice president of external affairs for the Virginia Economic Development Partnership (VEDP). She helped bring together all of the partners in a project that will result in Amazon investing $2.5 billion to establish a major new headquarters in northern Virginia. Amazon will create more than 25,000 high-paying jobs and the project will bring in billions in new state revenues and create tens of thousands of jobs, apart from those offered by Amazon.
The former executive director of the Virginia Rural Center, Morton's Amazon work is just beginning but she paused to answer six questions from Voyages.
What was your role with the Amazon deal?
As vice president of external affairs at the VEDP I am responsible for our work with all external stakeholders, including Virginia's congressional delegation, the governor's administration, General Assembly members and economic development partners. I work closely with the General Assembly's Major Employment Investment (MEI) Commission. The MEI Commission consists of General Assembly and administration leaders that review and approve customized grants for economic development projects. I had the honor of working with VEDP leadership and MEI Commission members starting my first week at VEDP in October 2017. When I joined VEDP, I learned about HQ2, the search for Amazon's second headquarters that would bring a record 50,000 jobs to the winning state. I also learned that the package had been carefully crafted to showcase a new way of economic development: investing in the state's assets to make it more attractive to all companies. Sure, cash incentives are part of economic development as we know it, but while many other states were offering billions in cash, Virginia was going to offer investment in a tech talent pipeline for the benefit of Amazon and all other technology companies. I was intrigued, and honestly worried, about the size of the deal. Immediately, VEDP's president and CEO, Stephen Moret and I began meeting with MEI members to explain the project and opportunities ahead for Virginia. That was an indoctrination to what would be 14 months of the Amazon process.
How did you find out about Virginia's designation and what went through your mind?
We were traveling from a conference at the Homestead when we received notice that Virginia had been selected. Stephen was told he and Secretary [of Commerce and Trade] Brian Ball needed to sign the MOU that we had been negotiating with the company for weeks, prior to a 2 p.m. conference call. There was a lot of activity in the weeks beforehand that made us hopeful, but until you hear the words, you just never know. It had finally happened. We won. But now what does that mean? We had to prepare the governor for an announcement the next day. Then, we had to get it through the General Assembly. We were just getting started.
What is Virginia's untold economic development story?
Virginia's untold story is the strength of our diverse regions. Each region offers companies a dedicated and educated workforce, top-tier educational institutions, and quality of life from the Bay to the mountains. There are so many assets in Virginia that companies from across the globe would love to have; it truly is the state for business.
How did Christopher Newport prepare you for this sort of high-stakes deal making?
Christopher Newport prepared me well for what I have encountered in my career. I had the opportunity to work with Dr. Quentin Kidd, my adviser at the time, and learn so much about politics and policy. As a student at CNU, I had the opportunity to attend a two-week program in D.C. during the inauguration of President George W. Bush in 2001. We met notable political journalists, congressional representatives and attended the inauguration. In the fall of 2000, Dr. Kidd, took political science majors to New Hampshire for the Republican primary, where we met presidential candidates, volunteered on campaigns, and learned the ins and outs of presidential elections. It was a striking experience and one I will never forget. I participated in Model U.N., where I traveled to Vancouver to debate with college students across North America about the impact and authority of the World Health Organization. Each of these opportunities, and many others through CNU, fueled my interest in policy development and the political process. I am grateful for the leadership of President Paul Trible and each of the learning experiences and opportunities I had at Christopher Newport.
How could this deal affect Christopher Newport and other universities?
The major investment in the Amazon deal is in our higher education system, strengthening Virginia's tech talent pipeline. Virginia needs to double its production of computer science degrees just to meet current demand. Public colleges and universities across the commonwealth have the opportunity to increase their computer science degree production and participate in producing the tech talent pipeline for Amazon and other technology companies across the state.
Any advice for current Captains who want to follow in your path?
Volunteer, intern, take every opportunity to get hands-on experience. Work hard, be honest and treat people with respect. You'll make out just fine in the political arena.
---