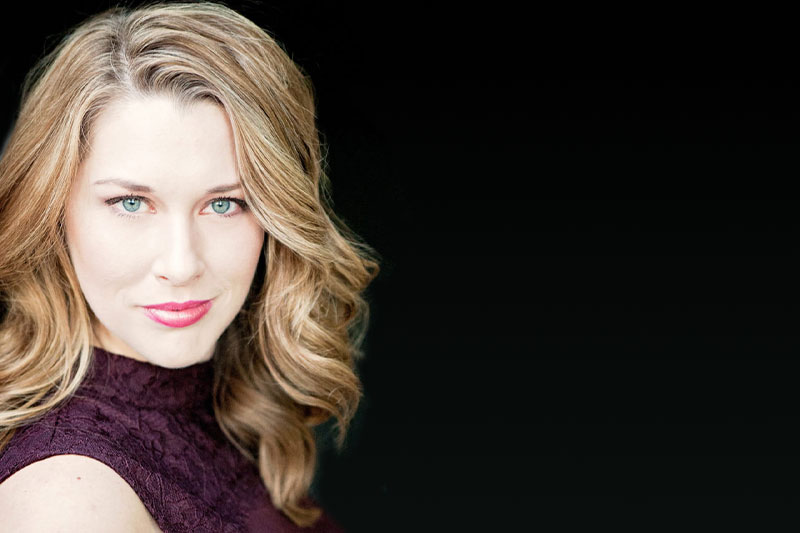 Read time:
---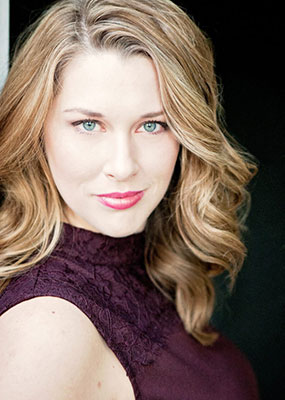 A Christopher Newport alumna performed this summer on three of the world's most prestigious stages: Carnegie Hall, the Lincoln Center and the National Opera Center.
Jennifer Moore Woods ('09) was one of about 50 singers selected for the month-long New York Lyric Opera Theatre Summer Music Program. The program, which draws applicants from around the globe, provides performance and learning opportunities for young singers.
Participants took part in lessons, coaching and master classes with expert faculty.
"Performing at the Weill Recital Hall at Carnegie Hall was the most exciting to me," Woods said. "The space was gorgeous, and I kept thinking about all of the amazing performers who have graced that stage before me. I hope that I sing half as well as them someday! Their legacies are a lot to live up to, and I know I have a long way to go in my music career."
The program was the right fit for the soprano, who graduated from Christopher Newport with bachelors of arts degrees in fine and performing arts and music theater with minors in voice and dance. After graduation, she worked as a paralegal and later as a sketch and improv comedian.
Woods, of Yorktown, said it was her return to Christopher Newport in 2015 to participate in the Torggler Vocal Institute that reignited her passion for singing and opera. The program provided a similar intensive singing experience to that of the New York Lyric Opera Theatre program.
Her role this summer of Papagena in Mozart's "The Magic Flute" allowed her to combine her sense of humor, singing and stage acting skills in the comedic role.
"Everything prepared me," Woods said about her time at Christopher Newport. "You need stage combat, dancing, acting, voice lessons. Everything prepared me for what I'm doing now. I think it's kind of the culmination of all the things. One thing leads to another which leads to another. You don't know where it's going to take you eventually, but you can kind of look back and see, oh yeah, I did have an interest in this."
After Torggler, she further pursued opportunities with Virginia Opera performances and worked with a private vocal coach. In 2017, she moved to New York and began pursuing her master of music in classical voice performance and advanced certificate in vocal pedagogy at New York University's Steinhardt School of Culture, Education and Human Development.
Part of the pedagogy certificate program means spending time as an adjunct faculty member teaching vocal lessons to non-majors, a fulfilling experience, she said.
"I love teaching, I love all the nuances of the voice and how everybody's voice is different and you can find what suits them the best. It's another piece of the puzzle," Woods said. After graduation next May, she plans to audition for opera companies in New York and build up her private voice studio. She wants to teach more students and help them on their way to Carnegie Hall, the Lincoln Center and the National Opera Center.
---