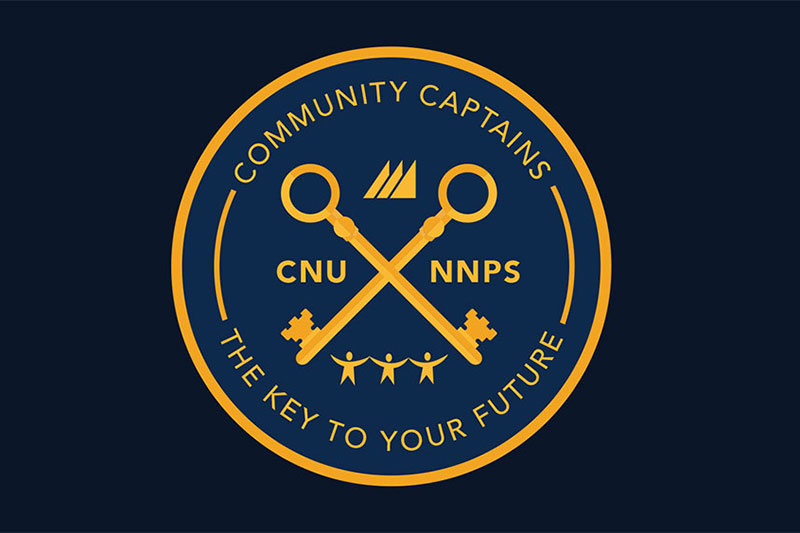 Read time:
---
The Newport News high school juniors who are the first class of Community Captains will return to Christopher Newport on Oct. 5 for presentations on college learning strategies and study skills.
The Community Captains are students from three Newport News Public Schools (NNPS) high schools who have been admitted into a selective, three-year college preparatory program. The 81 students in the program were selected last spring when they were high school sophomores.
The program is free for strong students who qualify on the basis of financial need or are the first in their family to go to college. They must maintain a 3.4 grade-point average and fulfill the requirements of the program. They will then be offered final acceptance to Christopher Newport earlier than most students, and financial aid will reduce or eliminate most of their college expenses.
On Oct. 5, the Community Captains will meet carefully selected mentors who are current Christopher Newport students. They will also attend a presentation by the University's Center for Academic Success. It will focus on the key skills and strategies that students need to start practicing in high school in order to feel confident in the college environment. Those skills include multiple approaches to understanding and mastering key course concepts; good study habits; and learning where, when, and how to ask for help and how to maximize the use of available resources.
Over the next two years, this first class of Community Captains will return to campus often, continue to meet with their mentors and even take a free college-level statistics course for credit in their senior year of high school.
The Community Captains program was initially offered to students at An Achievable Dream, Heritage and Warwick high schools. The University and NNPS have agreed to expand the program to students at the other Newport News high schools: Woodside, Menchville and Denbigh.
Students and families interested in more information about the program can find it at the link below.
---