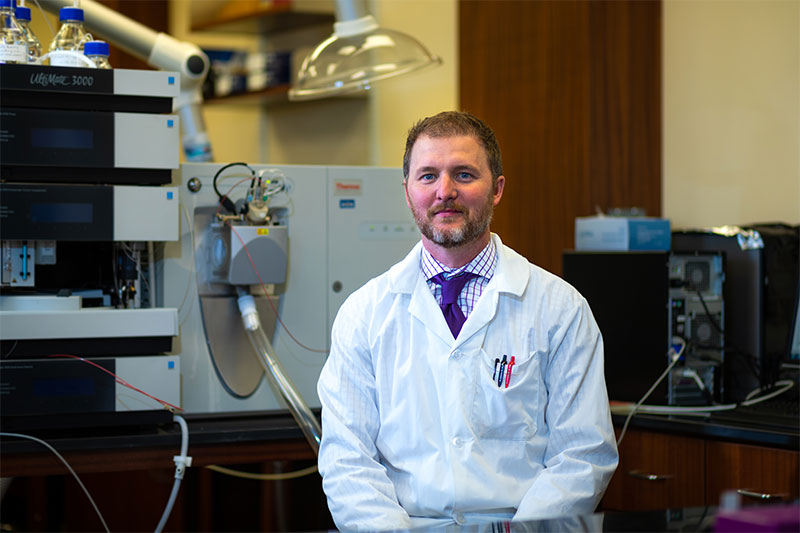 Read time:
---
Dr. Ronald Quinlan, assistant professor in the Department of Molecular Biology and Chemistry, was awarded a grant from Shimadzu Scientific Instruments that will fund the purchase of advanced laboratory equipment capable of tandem mass spectroscopy.
The new instrument will support current research for seven faculty and nearly a dozen students at Christopher Newport. The projects range in subject, from an analysis of the acid content of hops used in brewing to studies of roundworms in different stages of development. The equipment will also enable more opportunities for students in Christopher Newport's innovative Summer Scholars and Project Seed research programs.
"Mass spectroscopy is a powerful tool in the characterization of molecules that we rely on, such as nucleic acids, carbohydrates and proteins," Quinlan says. "This new instrument will greatly expand our capabilities here."
Quinlan specializes in the fundamental chemistry of electrochemical power sources and teaches a variety of chemistry courses. He holds a PhD from the College of William & Mary.
---