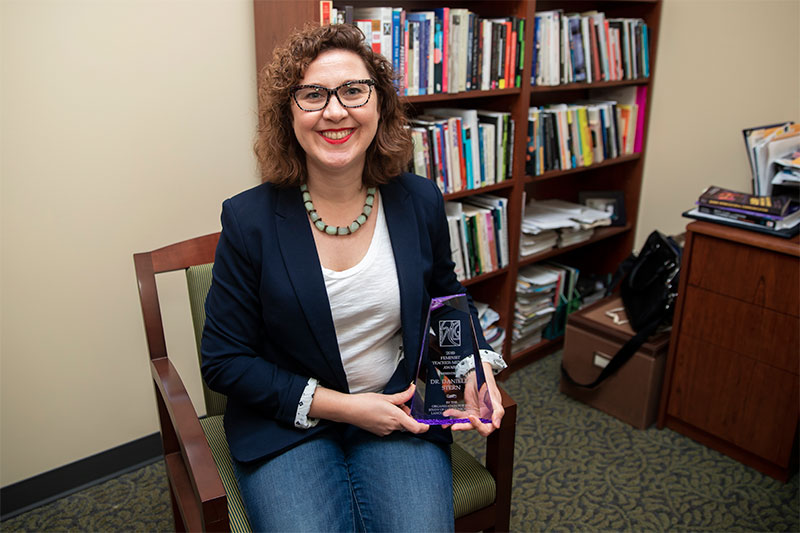 Read time:
---
Dr. Danielle Stern, associate professor of communication, has been honored by her peers for her contributions to the study of communication and gender through her work with students and colleagues.
The Organization for the Study of Communication, Language and Gender (OSCLG) named Stern as a recipient of the Feminist Teacher-Mentor Award during its 2019 conference in Cincinnati.
"She was selected for this award based on her inspiration to students and colleagues by modeling feminist ideals of caring, community power-sharing and commitment while also earning personal and collaborative records of achievement," said Paaige Turner, president of OSCLG.
Stern said she was honored to receive the accolade from a community that includes her own mentors, professors and others she has learned from during the 11 years she has taught at Christopher Newport.
"I actively try to embody feminism in my classes. I more specifically teach classes about race, class, gender and sexuality," Stern says. "When I teach about feminism, I say it's not just about equality for the sexes or genders. It is an intentional inclusivity around social, political, economic and legal equality across markers of privilege and marginality."
Stern holds a PhD from Ohio University and is an affiliate member of the women's and gender studies minor faculty.
---