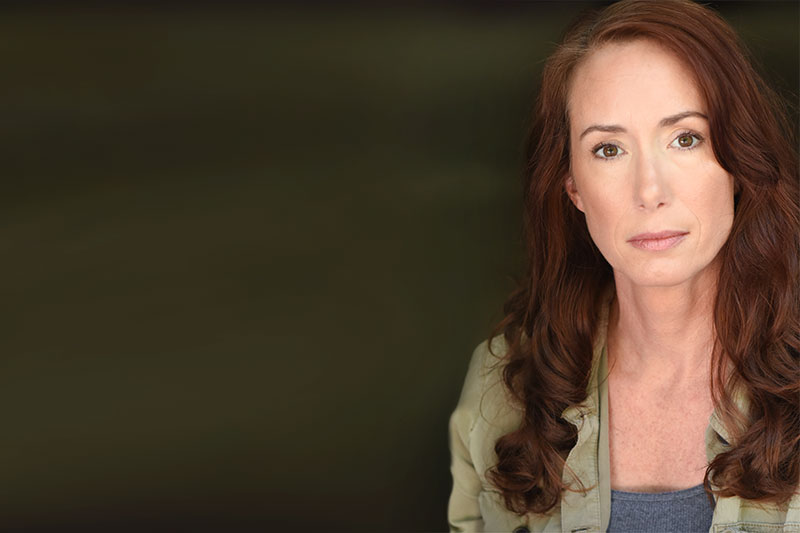 Read time:
---
Acting alongside beloved and well-known actors comes with expectations, says Kelley Davis ('02). Will the stars be nice? Genuine? Real?
Those hopes were met and exceeded by Davis' experience working with Tom Hanks and Matthew Rhys on the 2019 film "A Beautiful Day in the Neighborhood."
"You're on set and suddenly you're standing between Matthew Rhys and Tom Hanks and you have to say words," the Yorktown native says with a laugh.
Hanks starred as the character of Fred Rogers, embodying Rogers' kindness and ability to connect with children young and old. Rhys is the initially skeptical reporter tasked with writing a profile on Rogers.
Davis played the first assistant director helping to run "Mister Rogers' Neighborhood" in the film, at one point directing the famous puppet Daniel Tiger (Hanks' hand and voice) to make sure he was ready when cameras started rolling.
The film and Hanks have received nominations for various accolades this year, including at the Golden Globe Awards, Screen Actors Guild Awards and Writers Guild of America Awards. January marked a nomination for Hanks for Best Supporting Actor at the 92nd Academy Awards.
Davis recalled a run-in with Hanks while she was video chatting with her daughter, who is a child-actor.
"I was just outside of hair and makeup one day FaceTiming with my daughter and he gets out of the car," Davis says. "He came running over and jumped behind me. My daughter had just lost a tooth so he was talking to her about that. He's just wonderful. He's sweet and he's kind and he's funny and he's sort of self-deprecating."
Davis has steadily built her career since graduating in 2002 with a bachelor of arts degree in fine and performing arts with a concentration in theater arts. She does voiceover acting full-time, and has acted in "The Walking Dead," "Under the Dome" and "One Tree Hill," among other shows.
She can be seen next in Showtime's "The Good Lord Bird," starring Ethan Hawke and Daveed Diggs. It premieres February 16.
---