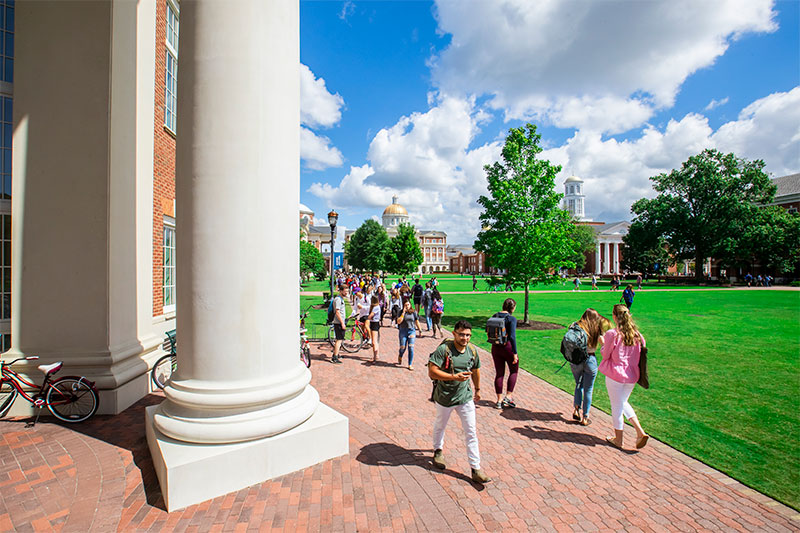 Read time:
---
Saying students thrive with "a culture of kindness" and "a sense of expectation," the Princeton Review has again named Christopher Newport University one of the nation's best colleges for students seeking a superb education with great career preparation at an affordable cost.
Christopher Newport, with its "truly helpful and brilliant professors," is profiled by the education services company in the 2020 edition of its annual guide, "The Best Value Colleges," published by Penguin Random House/Princeton Review Books. Information on the book, including school profiles, is accessible at the link under Related Information.
The Princeton Review selected Christopher Newport as one of 200 Best Value Colleges after collecting data and conducting surveys at more than 650 colleges. The editors praised Christopher Newport's President's Leadership Program and Honors Program, its core curriculum in the arts and sciences, and the commitment of its students to civic engagement through community service.
Princeton Review, quoting Christopher Newport students it surveyed, also had high praise for the campus: "Without decades of wear and tear, CNU has an incredible campus that 'looks like a castle' but has up-to-date facilities, and 'everything is new and has the best technology.'"
The students were especially enthusiastic about Christopher Newport's offerings outside the classroom. They say they cherish "Frisbee, soccer or flag football on the Great Lawn" and enjoy the university's location near Busch Gardens, Colonial Williamsburg and numerous beaches. "The schools we name as our Best Value Colleges for 2020 comprise only 7% of the nation's four-year colleges," noted Robert Franek, The Princeton Review's editor-in-chief. "They are truly distinctive and diverse in their programs, size, region, and type, yet they are similar in three areas. Every school we selected offers outstanding academics, generous financial aid and/or a relative low cost of attendance, and stellar career services."
Christopher Newport was one of only four public universities in Virginia (along with the College of William & Mary, University of Virginia and Virginia Tech) and one of only 63 public universities nationwide to be included "Best Value Colleges: 2020 Edition."
---