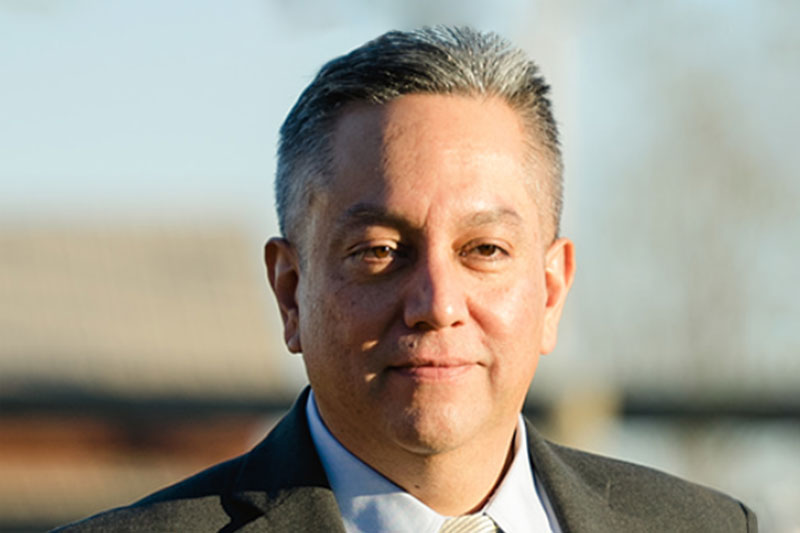 Read time:
---
Working with Christopher Newport students and from a unique perspective, Dr. Ron Sheffield has co-authored a new book on the challenges and opportunities faced by Native American entrepreneurs.
Sheffield is a member of the Quechan Tribe of Fort Yuma, Arizona, and teaches leadership courses at Christopher Newport. Along with Dr. Mark Munoz of Millikin University, Sheffield has published Native American Entrepreneurs.
"While starting a business can be daunting for anyone, indigenous people of North America have a unique set of challenges to overcome," Sheffield said. "Through this research, we hope to bring greater understanding of Native American perspectives on business that will serve to further inform the entrepreneurial community."
Sheffield says it's an important topic overlooked by researchers, although the number of American Indian and Native Alaskans in the U.S. is large enough to make an economic contribution, they're geographically dispersed and many are young. They often face significant professional and personal challenges and, with resilience, have learned to overcome obstacles to achieve success.
To capture those stories, the book presents the responses of 20 indigenous tribal members across the country to 15 questions about entrepreneurship. Ten Christopher Newport students helped to review the results of several questionnaires and interview responses. Sheffield described their contribution in the book's forward: "Each of these brilliant students was chosen to assist with this rare research because of their natural ability to see the world as a place of opportunity, greatness, and never-ending compassion." The students are listed by name: Katelyn Ries, Emma Seguin, James Edwards, Mary "Catie" Adams, David Buchanan, Jacqueline Kotoriy, Nicole Oliashirazi, Natalie Schauer, Celina Eosso and Alexis Helmer.
In addition to the mention in the book, the students were also enriched by their contact with inspiring entrepreneurs such as the Native American woman asked this question by Sheffield and Munoz: "If you could give advice to young Native American entrepreneurs or other young people thinking about starting a business, what would be the most important consideration and why?
"She replied: 'Don't be afraid to fail. One thing I have learned about entrepreneurship is to dream big and you might not always succeed, but if you don't, you can always try again. I think it comes from growing up with parents who lived in poverty. They always told me that they knew what rock bottom looked like and the worst that could happen was that they'd end up back there, but the best thing that could happen was that they would succeed.' "
---