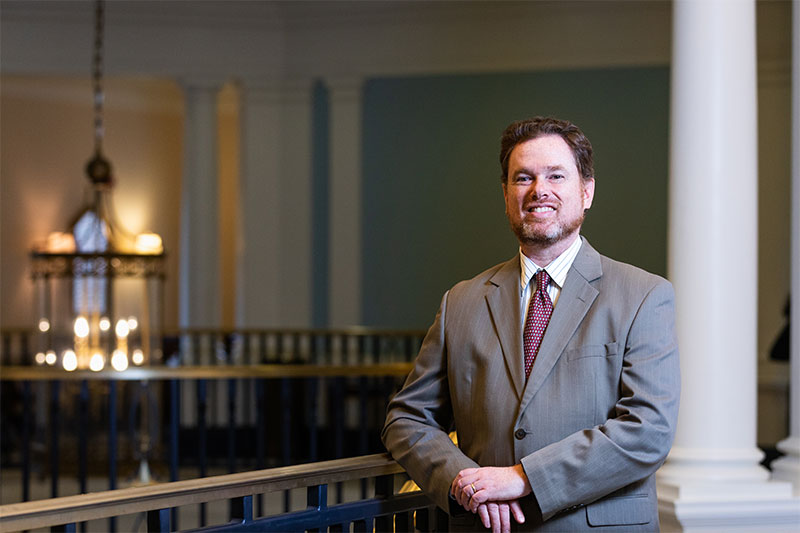 Read time:
---
Dr. Eric Silverman, associate professor of philosophy and religion, has received funding as part of a larger $1.2 million grant from the John Templeton Foundation for an interdisciplinary project connecting psychology, philosophy, theology and religious studies.
Silverman and his collaborators will interview Christians who have been diagnosed with cancer about the religious meaningfulness of their experience, with an eye toward improving opportunities for counseling in such cases. Silverman will identify philosophical patterns in the participants' answers in several areas, including views of personal growth and virtue, happiness, God, and suffering. The project will result in several publications, presentations and new constructs for use in psychology and counseling.
"We expect that better integration and understanding of the relevant Christian theological and philosophical constructs into counseling practices will better aid religious individuals during experiences of personal tragedy and suffering," Silverman said.
Silverman earned his PhD from Saint Louis University and specializes in medieval philosophy, ethics and philosophy of religion.
---