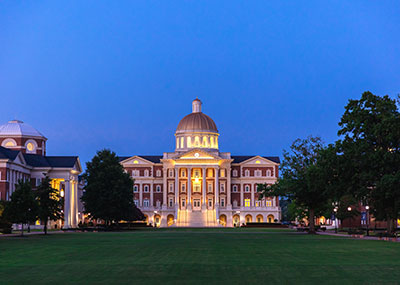 Read time:
---
Christopher Newport's teacher preparation program has earned an "A" grade for how it prepares future elementary teachers to teach reading.
In response to what it calls "America's persistent reading crisis," the National Council on Teacher Quality (NCTQ) evaluated the extent to which teacher preparation programs provide adequate training in scientifically based reading instruction for aspiring elementary teachers. They graded programs on "adherence to the Science of Reading" on a scale from A to F.
In the 2020 national assessment, only 26% of education programs and only 17% of graduate-level programs earned an "A." In Virginia, Christopher Newport is one of only six programs to earn that distinction (of 31).
"The 'A' grade indicates our aspiring teachers will be well-equipped to deliver effective, scientifically based reading instruction that covers the five elements essential for reading development: phonemic awareness, phonics, fluency, vocabulary and comprehension," said Kelly Cartwright, professor of psychology, neuroscience and teacher preparation.
Cartwright leads the university's elementary reading instruction course and notes that the NCTQ also determined all of the textbooks used in the class were of high quality.
Christopher Newport aspiring teachers must earn an undergraduate degree and then spend an additional year on campus and earn the highly acclaimed master of arts in teaching, drawing on expertise from faculty from 12 departments. That degree comes with a recommendation for a license to teach in Virginia and graduates are in high demand.
"Our master of arts in teaching is ranked among the top five in the nation because we believe in preparing students to teach with the most innovative, most scientifically proven methods," said Dr. Jean Filetti, director of the Officer of Teacher Preparation. "We're pleased and honored to be recognized for taking that approach."
Although Christopher Newport's "A" grade is an uncommon honor, the NCTQ says colleges are applying more scientific understanding to reading instruction. "The latest findings are a positive sign for a newly energized movement across the nation to bring down notoriously high rates of illiteracy in the United States," the NCTQ said.
"The progress being made by programs comes as a real shot in the arm," said Kate Walsh, president of NCTQ. "The resistance to teaching what is scientifically-based has been so formidable. The scale is now tipping in favor of science, and the real winners here are the students who will learn to read."
---