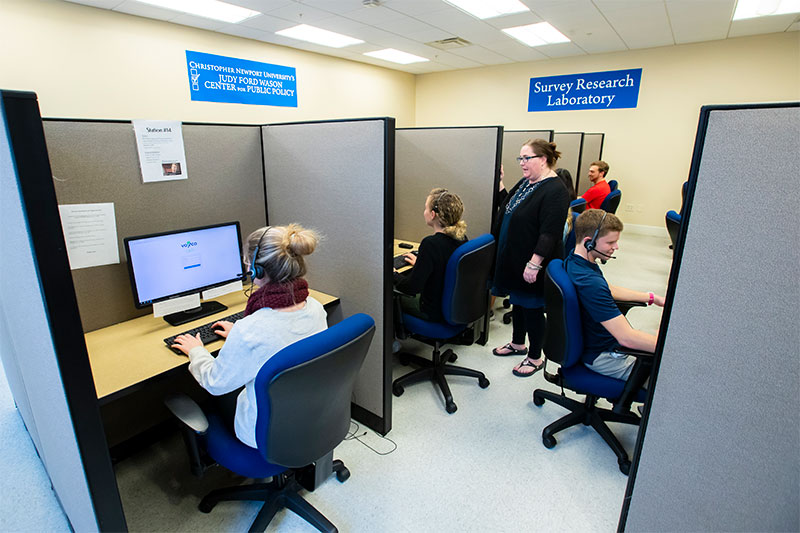 Read time:
---
Candidates Joe Biden, Bernie Sanders and Michael Bloomberg all have the potential to win the Virginia Democratic primary Tuesday, according to a new survey by Christopher Newport University's nationally respected Wason Center for Public Policy.
The scientific survey shows Biden with support from 22%, Sanders with 17% and Bloomberg with 13%.
Candidates Pete Buttigieg and Elizabeth Warren are at roughly 8%, Amy Klobuchar at 5% and Tom Steyer at 1%. Thirteen percent of the voters were still undecided at the time of the survey.
Other major findings from the survey of 866 registered voters that included 561 likely voters:
Virginians are evenly split on whether electibility or policy positions are more important to their vote.

A strong majority (82%) say they will support their party's eventual nominee. Of those who are uncertain, many fear the nominee will be "too liberal."

Some Republicans (34%) say they're considering voting in the Democratic primary as permitted by Virginia's open primary system.

President Donald Trump is favored by 38% of voters over an option of "someone else," which received support from 59%. Trump lost Virginia to Democrat Hillary Clinton in 2016 by 5 points.
Complete survey results include demographic breakdowns and polling on issues ranging from marijuana legalization to gun restrictions.
More about the Wason Center:
The Judy Ford Wason Center for Public Policy was established in 2007 to provide unbiased and nonpartisan scientific research about public policy issues facing Virginia. This dialogue between the public and policy makers on important issues facing the Commonwealth is fundamental to the development of good public policy.
---