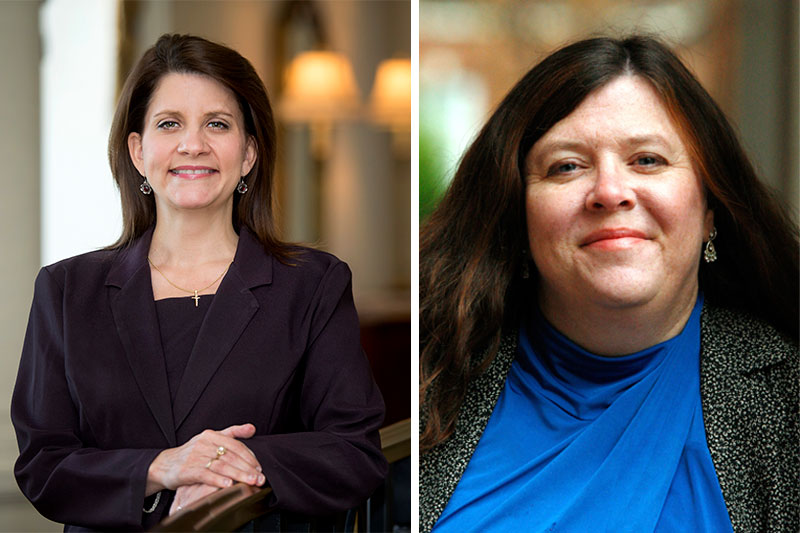 Read time:
---
Ten papers from a recent conference at Christopher Newport on the Global Status of Women and Gender form the basis a new collection edited by Dr. Lori Underwood and Dr. Dawn Hutchinson, of CNU's Department of Philosophy and Religion.
The duo chose the essays for inclusion in Women, Social Change and Activism in large part to represent the diversity of views presented at the conference, the theme of which was intersectionality. The term refers to the ways social and political factors can combine and result in discrimination. In fact, Underwood says, the book marks the 30th anniversary of Kimberle Crenshaw's use of the term 'intersectionality,' as well as the 400th anniversary of the first Africans arriving in nearby Hampton and the Jamestown colony in 1619.
Chapters arising from the conference at CNU especially highlighted ways gender intersects race, ethnicity, class, sexuality and other identity markers in complex ways, Underwood says.
"To be able to not only hold an international conference of this caliber at Christopher Newport, but to also have a major academic publisher work with us to disseminate the important work of this conference, demonstrates the significance of issues of intersectionality on our campus and around the world," she said.
Underwood is professor and dean of the College of Arts and Humanities. She specializes in ethics, political philosophy and gender. Hutchinson's area of expertise is women in religion and religion and social reform.
---