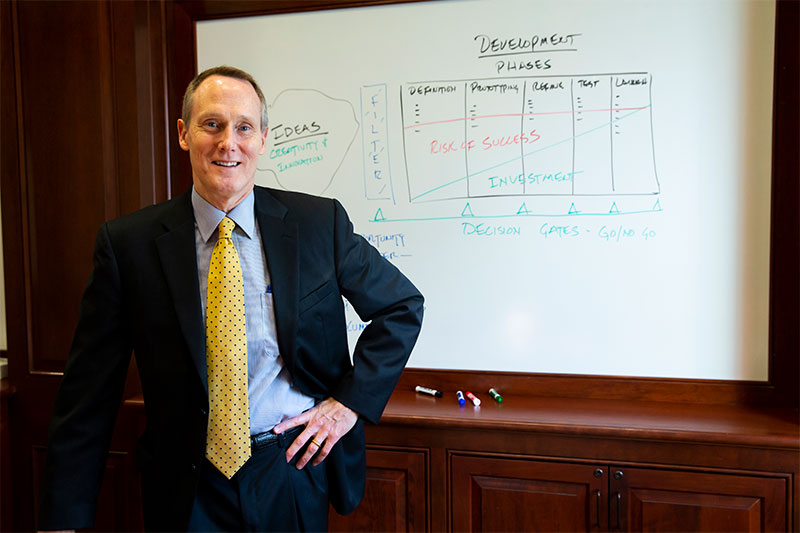 Read time:
---
William Donaldson has been named a guest editor of a two-part special edition of the Journal of Leadership Studies.
Known as a 'symposium,' the feature will focus on the application of systems and systems thinking to leadership. Donaldson is a prominent systems and leadership scholar and an assistant professor in the Department of Management and Marketing in the Luter School of Business.
"Particularly in our increasingly complex and interconnected world, leaders must be versed in systems thinking and dynamics," Donaldson said, pointing out that the World Economic Forum has named systems leadership one of the essential needs for global cooperation, improvement and prosperity.
The first part of the symposium will launch early next year and feature insight from Donaldson as well as scholars Nathan Harter of Christopher Newport, Barbara Kellerman of Harvard, Donna Ladkin of Antioch College and author/consultant Mary Lippitt. The collaborators will offer perspectives on leadership, followership in the context of systems with known or implied boundaries, and socio-technical systems with notional governance structures.
The second part of the symposium will be published in the summer of 2021 and focus on unbounded or natural systems. Such systems lack clear governance, ignore human responses, and pose profound questions and challenges for leadership and followership.
In announcing the symposium, the editors of the Journal of Leadership Studies wrote: "The goal of the Symposium is to bring researchers and practitioners together to seek out and build common frameworks for discussion ... with an eye to developing models of implementation."
Donaldson directs the CNU Small Business Institute and the biotechnology and management program in addition to teaching classes in strategic management, operations management, entrepreneurship, innovation and systems thinking. He has served on numerous corporate boards of directors, been chief executive officer of eight companies, and is the founder and president of Strategic Venture Planning, a management consulting firm.
---