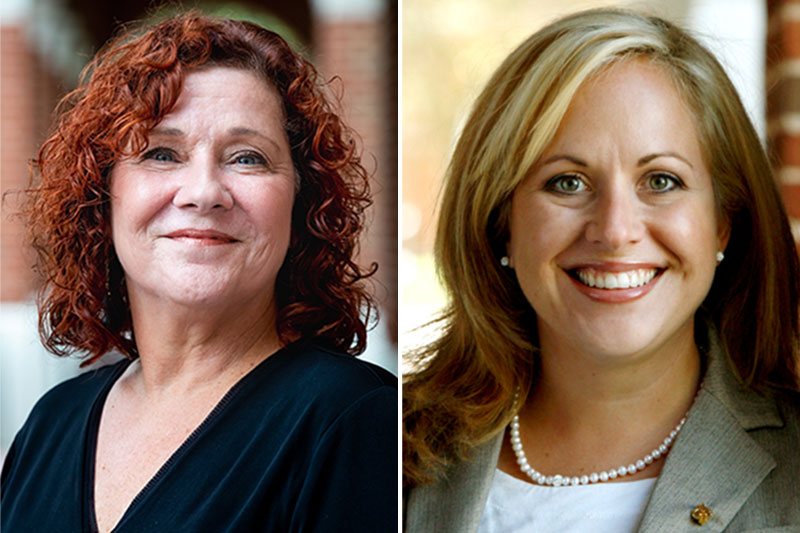 Read time:
---
Dr. Elizabeth Gagnon and Dr. Molly Waters '04 have developed an innovative course to discuss and track leadership and social justice during the ongoing COVID-19 pandemic.
The class will be taught in two online sections this May – a second was added due to high demand – in lieu of an annual study abroad trip to South Africa.
That trip similarly covers leadership and social justice in that country, allowing students to see firsthand the issues there and connect them to experiences in the United States.
The new course will cover much of the same theory, but will offer a unique learning experience because it is unfolding during the pandemic, Gagnon said.
"In order to teach social justice we had to show them some of the injustices (on the South Africa trips). This class is still experiential. This is something real-time that's happening now that they can grasp, and that's why I think it's going to work," she said.
The class will cover social justice, defining the ways that groups can be disproportionately affected by the pandemic; how populations in poor and urban areas are more vulnerable to financial and medical hardships; and how lower-wage jobs often can't be done from home, leading to a greater risk of contracting the virus.
It will also study crisis leadership at local, state and national levels and how those decisions have impacted the virus' spread. Students will analyze news coverage and consider communities' responses as well.
Both professors regularly teach leadership courses; Gagnon's expertise on social justice and Waters' on health care leadership will further inform the coursework.
Added Waters: "This class is going to allow us to look at something happening right now that is a global crisis, not just something that is affecting a small community, something that has impacted the world that will essentially change how we handle everything from here on out."
---