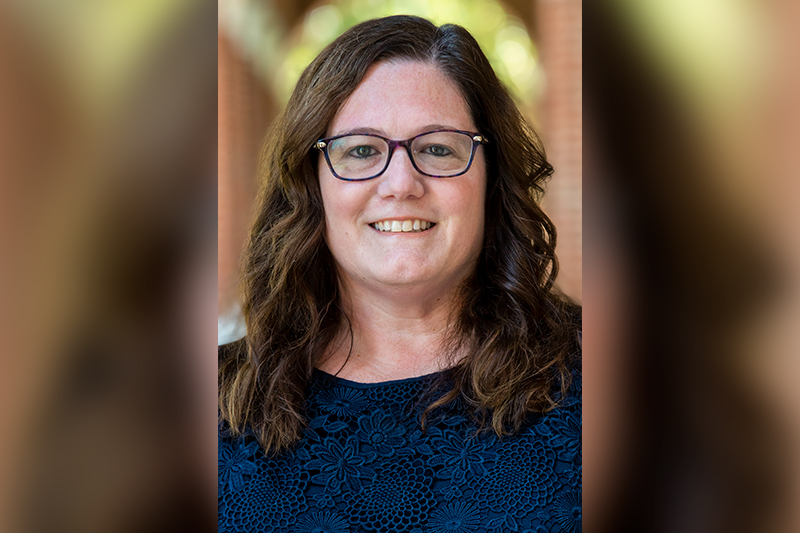 Read time:
---
The road to a newly adopted Virginia state law began with a conversation in Linda Ficht's office. A Christopher Newport student asked the business law professor to review her internship contract.
What she discovered surprised and angered her. Ficht took action, writing a bill that has led to the passage of a law banning employers from enforcing non-compete clauses on low-wage workers and interns.
Ficht is a deeply experienced attorney, professor in the Joseph W. Luter III School of Business and director of the pre-law program..
"My student alerted me to the fact that businesses were doing something I strongly believe puts them at a disadvantage," Ficht said. "Rather than ignoring it, I decided to stop the practice so I could protect not only our students, but also all students and low wage earners in Virginia. We expect our students to make a difference in the world and I believe it is important for me to model that behavior."
Ficht says she learned her student's employer was one of many that requires workers to agree to what are known as 'non-competes.' In Virginia, they're commonly required of delivery drivers, hair stylists, summer camp counselors, accounting professionals, student interns and others. The non-compete prevents an employee from working for another, similar firm for a period of time after termination.
In the student's case, it was three months. "At the end of the summer she was offered a job with the firm, which she turned down," Ficht said. "As she was leaving, they reminded her that she had signed a non-compete and they would enforce it. That's not fair. Preventing someone who earns little or no money from working in a field they know is just plain wrong. My research determined it is a common practice."
The road from idea to legislation to law is rarely straight and it wasn't in this case. Ficht says she drafted legislation in 2019 and it was sponsored by then State Senator Frank Wagner, also a Christopher Newport professor. That bill died but the concept re-emerged with the backing of Del. Schuyler VanValkenberg and sponsorship by Sen. William DeSteph for the 2020 session. With minor changes, it easily passed in both houses of the General Assembly and was signed into law by Gov. Ralph Northam.
The law goes into effect July 1, 2020 and applies to employees who earn less than the average weekly wage in Virginia (currently about $1,100 per week) or who work as an independent contractor making less than the median hourly wage (currently about $20 per hour).
Ficht is particularly proud of clauses, based on her research, that require employers to post notices that non-competes are banned, that require employers to pay legal fees if a worker successfully fights back against a non-compete and that impose a $10,000 per violation penalty. Ficht says employers are still protected because they can ask workers to sign non-disclosure agreements that protect a company's confidential information.
"This law will protect the most vulnerable workers in Virginia," Ficht said. And it all began when a student stopped by her office with a question.
---