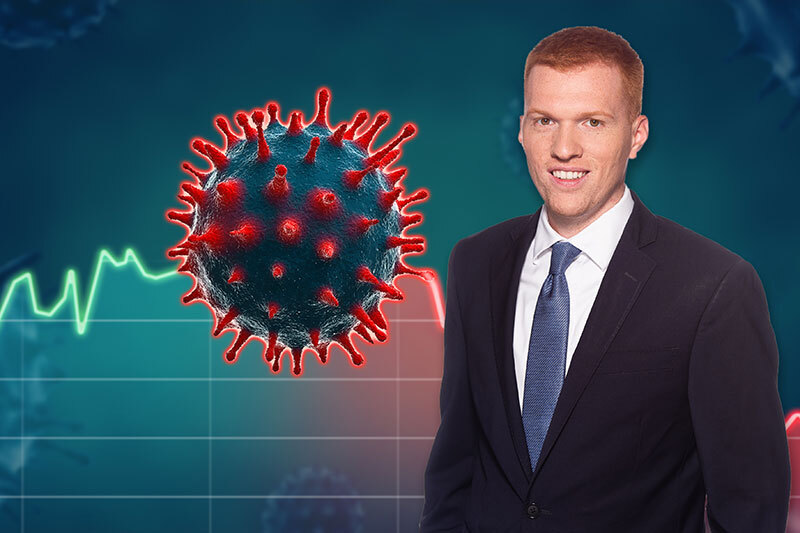 Read time:
---
James Imoehl '15 is now at the center of a high profile effort to safely restart the nation's economy during the coronavirus pandemic.
Imoehl serves as chief of staff at the Heritage Foundation, a conservative think tank that plays a prominent role in Washington policymaking. His responsibilities as chief of staff now include staffing the Heritage-convened National Coronavirus Recovery Commission.
"I consider the work I am doing with the National Coronavirus Recovery Commission to be the most impactful thing I have ever done in my career and I imagine it will be for quite some time," Imoehl said.
Imoehl majored in political science with a minor in history at Christopher Newport. He interned with the Virginia House of Delegates and served in several leadership positions with student organizations, including as vice president of the Student Assembly.
After graduation, he was selected to work as an assistant to President Paul Trible, a position he credits with giving him a foundation of critical skills and knowledge as well as an understanding of high-level protocols.
Imoehl went on to serve on the Republican Presidential Transition Team in 2016 and then joined the Heritage Foundation, rising to the position of chief of staff to Heritage President Kay James. She is also chair of the National Coronavirus Recovery Commission. "The commission's work will consider two primary categories – crisis mitigation as well as recovery and restoration – and answer important questions that will serve as a roadmap to America's post-pandemic future," according to the group's mission statement.
The 17-member commission is made up of top experts and policy heavyweights and includes former Virginia governor and U.S. senator George Allen. The commission recently released an interim report covering the four phases of its five-phase plan for reopening America. The final report will come out in early June.
The commission has already released over 100 recommendations with more on the way. The recommendations are broken into categories for the federal, state and local levels of government as well as the private sector and civil society. The Trump administration, Congress and several state leaders have already acted on many of the recommendations. These include everything from supporting medical infrastructure, assisting small businesses and repealing regulations.
"I am especially involved with the commission behind the scenes," Imoehl said, noting that no day is the same. "On behalf of the chair, I work with the team to help formulate the recommendations, strategize about communications and many other aspects of the commission's work. Anyone who has been a chief of staff knows that it is a behind-the-scenes job but you have the incredible opportunity to work on and learn about every aspect of a project and organization."
---