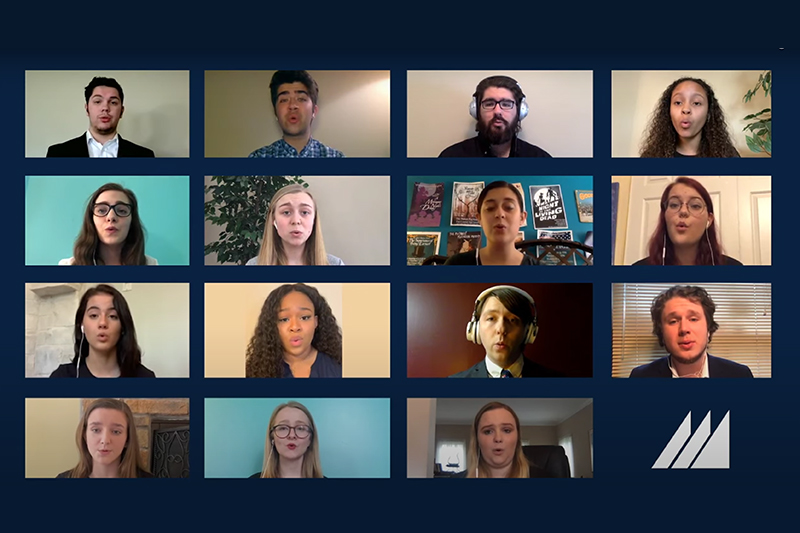 Read time:
---
The Christopher Newport University community celebrated the graduating Class of 2020 with a virtual event featuring scores of photos and videos capturing memorable events and heartwarming messages of support.
While the event was "live" on the university's website and YouTube channel, it is available for viewing any time. Particularly poignant were the remarks by President Paul Trible, Senior Director of Alumni Engagement Baxter Vendrick and Alumni Society Board President Cynthia Allen-Whyte '97. Parents, faculty and staff members added their own "shout-outs" and Captain Chris made a cameo appearance.
The online celebration was held on Saturday, May 9 – what was scheduled prior to the pandemic to be commencement day for the graduating seniors. That event, as well as many other traditional commencement weekend activities will be held October 9-11 on campus.
In addition to the virtual celebration, the graduates received hundreds of messages of support through social media using the hashtag #CNU2020. Alumni, faculty, staff, current students and friends of the university added their voices to a chorus of congratulatory messages. Each of the athletics teams highlighted their seniors and similar posts came from fraternities and sororities, arts and theater organizations, and other campus groups.
---