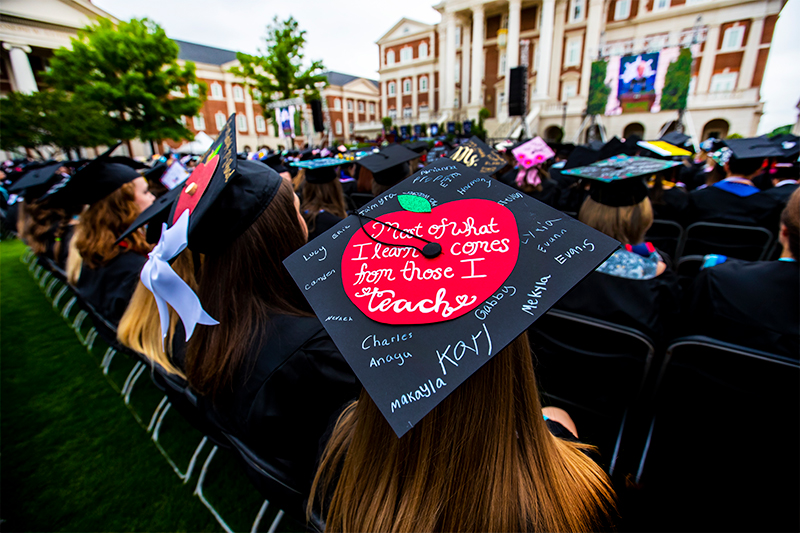 Read time:
---
A record 31 students in the master of arts in teaching (MAT) program will receive financial support in a variety of forms.
The students beginning the one-year program on June 1, 2020, will receive scholarships, assistantships and funds through the Newport News Public Schools residency program. Over a quarter of a million dollars in aid will benefit more than 60 percent of the students in the program.
"This is a testament to the belief of generous donors, the Newport News Public Schools and the university that these future teachers of Virginia will receive an exceptional education thanks to the dedicated faculty and staff at CNU," said Vice Provost Geoffrey Klein.
An additional major award is going to recent MAT graduate Bailey Brumund '20. The Chesapeake native earned the Virginia Association of Colleges for Teacher Education Initial Licensure Scholarship. Brumund is licensed to teach middle and high school English.
"Bailey is the first CNU student to receive this award, which is amazing," said Jean Filetti, director of the MAT program. "I am so proud of her."
The five-year MAT program is unique in Virginia. Students earn a bachelor's degree in their first four years, then complete graduate-level professional courses and a 14-week teaching internship leading to the master's degree.
---