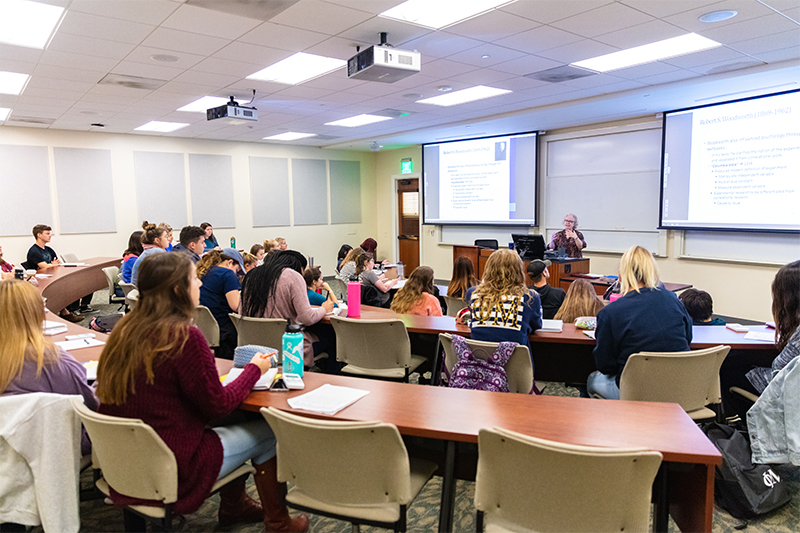 Read time:
---
Christopher Newport's psychology program is now ranked among the top 7% in the nation and among the four best in Virginia, according to the College Factual rankings website.
Psychology is ranked #56 out of more than 800 U.S. universities, a four position jump from its previous ranking at #60. It is the highest-ranked major at Christopher Newport, as well as one of the two most popular academic destinations for students.
"For a small university, this is a remarkable accomplishment," said Dr. Timothy Marshall, chair of the Department of Psychology. "The ranking validates the tremendous efforts by our faculty, administrators and students. We are dedicated to helping our students reach their potential." The new rankings place Christopher Newport in the midst of some of the nation's largest and best-known institutions, including the University of Wisconsin (#54), the University of Minnesota (#55) and the University of Oregon (#57).
The rankings are based on factors that include the university's overall ranking, salaries earned by psychology majors and whether the program is regionally accredited. Christopher Newport was also awarded 45 "badges" by College Factual, including plaudits for being among the best universities in the Southeast and for offering students excellent value.
The Department of Psychology offers both bachelor of arts and bachelor of science degrees. Students study and master the literature and methods of psychology and are offered numerous opportunities for research alongside faculty. Alumni often continue their education at prominent graduate schools or begin careers as counselors, social service advocates or teachers.
---